Today's highlight in history:
On March 30, 1981, President Ronald Reagan was shot and seriously injured outside a Washington hotel by John W. Hinckley Jr. Also wounded were White House press secretary James Brady, Secret Service agent Timothy McCarthy and District of Columbia police officer Thomas Delahanty.
On this date:
In 1822, Florida became a United States territory.
In 1842, Dr. Crawford W. Long of Jefferson, Ga., first used ether as an anesthetic during a minor operation.
In 1867, U.S. Secretary of State William H. Seward reached agreement with Russia to purchase the territory of Alaska for $7.2 million, a deal roundly ridiculed as "Seward's Folly."
In 1870, the 15th Amendment to the Constitution, giving all citizens the right to vote regardless of race, was declared in effect by Secretary of State Hamilton Fish. Texas was readmitted to the Union.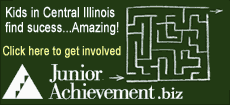 In 1909, the Queensboro Bridge, linking the New York City boroughs of Manhattan and Queens, opened.
In 1945, the Soviet Union invaded Austria during World War II.
In 1959, a narrowly divided U.S. Supreme Court, in Bartkus v. Illinois, ruled that a conviction in state court following an acquittal in federal court for the same crime did not violate the Constitution's protection against double jeopardy.
In 1964, John Glenn withdrew from the Ohio race for the U.S. Senate because of injuries suffered in a fall.
In 1979, Airey Neave, a leading member of the British Parliament, was killed in London by a bomb planted in his car by the Irish National Liberation Army.
In 2002, Britain's Queen Mother Elizabeth died in her sleep at Royal Lodge, Windsor, outside London; she was 101 years old.
Ten years ago: Yugoslav leader Slobodan Milosevic insisted that NATO attacks stop before he moved toward peace, declaring his forces ready to fight "to the very end." NATO answered with new resolve to wreck his military with a relentless air assault. A jury in Portland, Ore., ordered Philip Morris to pay $81 million to the family of a man who died of lung cancer after smoking Marlboros for four decades. (The U.S. Supreme Court twice struck down the punitive damages part of the award, which was repeatedly upheld by Oregon courts; the high court agreed in June 2008 to review the judgment a third time.)