Last week, Geithner introduced President Barack Obama's plan to help the nation's ailing banks and a separate program to regulate the nation's financial system. On Sunday, he made his rounds on the morning circuit and answered his critics with a plea for patience -- and perhaps more power and money to bail out struggling banks.
"It's very important for people to understand that, you know, it took us a long time to get into this mess. It's going to take us a while to get out of this," he said. "Progress is not going to be even. It's not going to be steady."
Geithner used his first Sunday talk show appearances to promote Obama's massive government spending plan to ease credit, help borrowers and inject billions of dollars into the financial sector.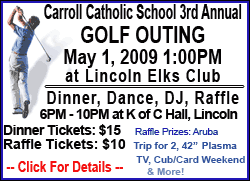 To that end, he wouldn't rule out seeking more money from Congress to coax banks into lending money. A bailout fund for battered banks still has $135 billion left in it, although Geithner said a second batch of money might be needed, despite public frustration with the already allocated money.
In its budget request to Congress last month, the administration included a placeholder for an additional $750 billion in bailout funds. Many lawmakers said there was little chance more money will be approved, given the political environment.
Geithner has faced a rough start to his time at Treasury. Unpaid personal taxes cost him votes during his Senate confirmation, and lax oversight for embattled American International Group Inc.'s bonuses drew Republican calls for his resignation. Wall Street scoffed when he outlined early details of the administration's financial plan, placing him on the bench early.
Obama's financial team, however, turned to Geithner in recent days to bolster its case for the economy. The former head of the Federal Reserve Bank in New York, Geithner confidently brushed off Republican criticism that too much spending would send the economy into out-of-control inflation.
"Will never happen. Because we have a strong, independent Fed, with a clear authority from the Congress to keep inflation low at -- stable at low levels going forward," he said.