Chicago officials have been busily rehearsing, paving, practicing, painting and planting. For example, they'll make sure IOC members see two Millennium Park fountains in all their glory, just they way they are when they become one of the city's top summertime attractions.
"We usually wait until April 15, but the water will be turned on" when the committee arrives, said Jill Hurwitz, cultural affairs department spokeswoman.
Workers are also trying to finish renovating the famed Buckingham Fountain ahead of time. Around the city, community groups and businesses have planted flowers in parks and planters along streets. And in this season of gaping potholes, work crews are laying down fresh asphalt in Washington Park, where the Olympic stadium would be built.
Roads departments spokesman Brian Steele said crews are working across Chicago, not just near Olympic venues. Still, he acknowledged, "We wanted to complete those streets prior to the IOC visit."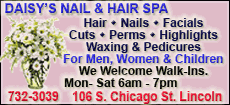 In Denver last week, Madrid, Tokyo and Rio de Janeiro officials all talked specifically about the slow global economy as part of the presentations to the IOC members. Chicago bid leader Pat Ryan said he would go into detail about the city's economic plan during this week's visit. The delegation is scheduled to arrive Thursday.
Chicago plans an Olympics with 90 percent of the athletes within 15 minutes of their competition venues, all based around Lake Michigan.
Chicago also planned to greet each IOC member with someone who speaks their language and knows their countries' customs. A.D. Frazier, the chief operating officer of the Atlanta games, said it's a safe bet that the visitors aren't caught in traffic during their tour.
"You think the IOC ever saw a traffic jam in Beijing?" he asked. "I guarantee you they never saw a traffic jam in Beijing."
Chicago organizers acknowledge they've got detailed biographical information about each IOC member.
"We have done some research about some of the key cultural and other interesting spots that they might want to take a look at when they're in town," said Lori Igleski, Chicago 2016 director of events, volunteers and accommodations. "We have information at our fingertips of key places they might be interested in."
Chicago organizers say 1,500 people would play some role in the visit. It was planned for children to be playing soccer during a visit to Soldier Field, where the NFL's Chicago Bears play; at Lincoln Park, site of the proposed tennis venue, tennis players will be volleying.
Staffers have rehearsed each stop on the venue tour and the drive to get there. Judging by one recent rehearsal the media was allowed to watch, they will assure the IOC that Chicago, which hosted the 1933 World's Fair at the height of the Depression, knows how to put on a big show during terrible economic times.