Logan County Health Fair goes green
Recycling and proper disposal of unwanted medicine available

Send a link to a friend
[March 31, 2009] The Logan County Community Health Fair is going green this year. This year's theme, "Going Green ... Healthy Earth, Healthy You," will emphasize positive habits that affect both your health and the environment. The health fair will offer health screenings to the public on Saturday from 9 a.m. to 2 p.m. at the Lincoln Park District Sports Complex. The screenings will include blood pressure, cholesterol, bone density and body mass indexes. In addition, the health fair will offer residents the opportunity to recycle a variety of different items in an environmentally friendly and responsible manner.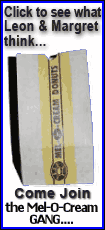 Expired or unwanted medications, both prescription and over-the-counter, will be gathered through an unwanted medication collection. Medications must be in the original container with label. Participants are asked to use a black marker to cover their name to ensure privacy. All of the medications will be destroyed by incineration under the supervision of the Illinois Environmental Protection Agency. Residents are reminded that it is no longer acceptable to dispose of any medication by flushing it down the toilet, as related chemical compounds are now being detected in ground water samples.

Mercury thermometers and mercury blood pressure cuffs will also be collected at the health fair. Liquid mercury contained in these items poses a health risk. Please transport these items in a sealed container to reduce the risk of breakage and potential exposure. A collection station will be located outside the entrance of the health fair to collect these materials. Compact florescent bulbs will also be collected. Since these bulbs contain a small amount of mercury, it is recommended that bulbs not be disposed of with household trash.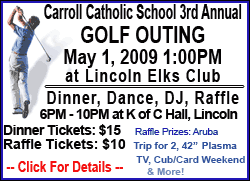 There will be a glass collection in the front parking lot at Lincoln Community High School from 9 a.m. to noon. Only container glass will be accepted, meaning glass that originally contained either a food or beverage product. Participants will need to remove all plastic and metal caps and rings from the container. All colors of glass are accepted and do not have to be sorted. The glass recycling program does not accept ceramics, dishware, light bulbs, window glass or mirror. The glass recycling will be canceled in the event of inclement weather.
Eyeglasses and hearing aids will be collected by the Lions Club for distribution to visually and hearing-impaired individuals in the U.S. and around the world. New, used, damaged or broken eyeglasses and hearing aids will be accepted.
Cell phones, working and non-working, will be collected for donation to Sojourn Women's Center. Cell phones will be reprogrammed and provided to victims of domestic violence for use in emergency situations.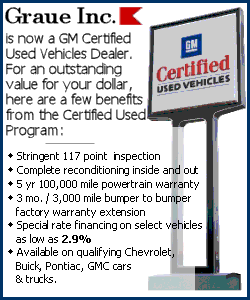 Containers will be provided on-site at the health fair for the collection of plastic grocery bags.
Laser and ink-jet printer cartridges will be collected by Community Action Partnership of Central Illinois. Proceeds from recycling the printer cartridges will be used to supplement ongoing programs for low-income individuals, households, children and seniors.
Healthy Communities parish nurses will collect tabs from aluminum cans for donation to the area's Ronald McDonald House.
This year's Logan County Community Health Fair offers something for everyone; whether your goal is maintain or improve your health or to complete some spring cleaning and dispose of items in an environmentally friendly way.
For additional information on health screenings, contact Marcia Dowling of Logan County Department of Public Health at 735-2317. With recycling questions, contact Mitzi Rohlfs, Logan County Joint Solid Waste Agency, at 732-9636.
[Text from file received from Mitzi Rohlfs, Logan County Joint Solid Waste Agency]