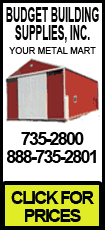 June lean hogs slid 2.23 cents to 64.52 cents a pound, while July pork bellies fell 0.75 cent to 75.12 cents a pound.
Meanwhile, agriculture futures mostly traded higher on the Chicago Board of Trade.
Wheat for July delivery jumped 4.5 cents to $5.365 a bushel, while July corn gained 2.25 cents to $4.035 a bushel and July soybeans advanced 30 cents to $10.55 a bushel. Oats for July delivery rose 1 cent to $2.03 a bushel.
Beef futures traded lower on the Mercantile Exchange.
June live cattle lost 0.45 cent to 82.5 cents a pound, and August feeder cattle fell 0.5 cent to 99.62 cents a pound.