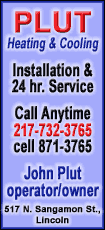 Approximately 200 students will receive associate degrees during the ceremony. Jackson will also receive the Honorary Doctor of Laws degree from Lincoln College. The public is invited to attend.

Jackson began service in the U.S. House of Representatives in 1995. He was sworn in as a member of the 104th Congress, the 91st African-American ever elected to Congress. He currently sits on the House Appropriations Committee, serving as the fourth-most senior Democrat on the Subcommittee on Labor, Health, Human Services, Education and Related Agencies; the vice chair or second-most senior Democrat on the Subcommittee on State, Foreign Operations and Related Programs; and a member of the Subcommittee on Agriculture, Rural Development, Food and Drug Administration, and Related Agencies.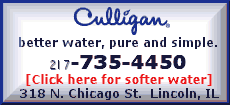 "He has accomplished a great deal in his public service career and he sets an inspiring example of how much can be accomplished in a young life. We are honored and very privileged to have him join us as this year's commencement speaker," said Lincoln College President John Hutchinson.
The eldest son of civil rights activist and former presidential candidate the Rev. Jesse Jackson, Rep. Jackson has spent his adult life in service to his country and fighting for the rights of others -- often the poor and unrepresented. Indeed, he spent his 21st birthday in a jail cell for taking part in a protest against apartheid in front of the South African Embassy.
Jackson's leadership created the National Center on Minority Health and Health Disparities at the National Institutes of Health in 2001, hailed by many minority health experts as the most important civil rights legislation since the 1964 Civil Rights Act. He also secured funding for the Institute of Medicine's 2002 report on health disparities, "Unequal Treatment." In addition, he is a member of the Abraham Lincoln Bicentennial Commission.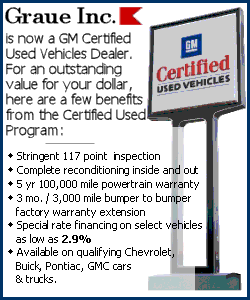 Prior to his congressional service, Jackson served as the national field director of the National Rainbow Coalition. In this role, he instituted a national nonpartisan program that successfully registered millions of new voters.
Jackson graduated magna cum laude in 1987 from North Carolina A&T State University, where he earned a bachelor's degree in business management. He earned a master's degree in theology from Chicago Theological Seminary and received his Juris Doctorate from the University of Illinois College of Law.
He is the co-author of "A More Perfect Union: Advancing New American Rights" (2001) with Frank E. Watkins. He also co-authored "Legal Lynching II" (2001), "It's About the Money" (1999) and "Legal Lynching" (1996).
A reception for the graduates and their families will immediately follow the ceremony.
[Text from file received from Lincoln College]