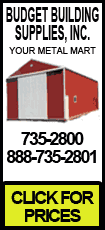 Fairy rings are caused by a fungus in the soil. Actually there are about 50 fungi that can cause fairy rings. These fungi feed on decaying organic matter such as large roots from trees that were in the area or from buried lumber. The dark green circle part of the equation comes from extra nitrogen that becomes available as the organic matter is broken down by the fungus.

Some prevention will help keep the problem from occurring. Simply removing stumps and large roots and not burying lumber help prevent this type of problem. As for a cure, fungicide drenches have been successful on a very limited basis. One option is to mask the symptoms of the dark rings by fertilizing the surrounding grass with a high-nitrogen fertilizer to make that grass green also.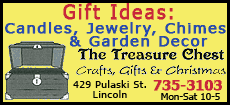 As for the puffballs, toadstools or mushrooms, they are part of the same complex as fairy rings. They are part of the natural decay process that helps break down large wood items in the ground. There is no real control, so mowing them off or knocking them loose with a garden rake is about the best thing going.
Borers
Here is a listing of common borers and their control times:
Ash borers -- early June and early July

Bronze birch borer -- mid-May and repeat two times at two-week intervals

Dogwood borer -- mid-May and mid-June

Flat-headed apple borer -- late May and repeat in three weeks

Lilac borer -- early June and early July

Locust borer -- late August and mid-September

Mountain ash borer -- early June and mid-July

Peach tree borer -- mid-June and mid-July

Viburnum borer -- early June and early July

Zimmerman pine moth -- April or August

Emerald ash borer, although not confirmed in our area at this time -- Control time in Michigan begins in mid-May and runs through mid-July.
The products of choice for many borers are now permethrin or bifenthrin. Imidacloprid is fairly new on the market, and one trade name is Merit (sold for homeowners as Bayer Advanced Garden Tree and Shrub Insect Care). This product use rate is an ounce per inch of circumference of the tree trunk. You then mix it with three gallons of water and pour around the base of the tree. It may take a few months for it to translocate though the tree. A good time to apply it is in early spring when the sap rises. These treatments need to be completed by late May to have a chance of getting the current season borers. Each treatment lasts about a year and is more successful on younger trees.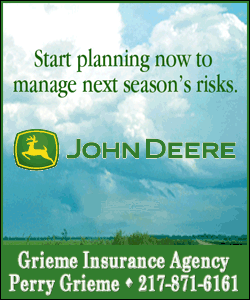 Fruit trees generally are treated differently, with Sevin or bifenthrin applied to the trunk, or just using the regular spray program, due to the possibility of residue in fruit.
Zimmerman pine moth, one of the borers, generally affects only severely weakened trees and goes just under the bark to girdle the cambium layer. It seems like older Scotch, red and Austrian pines are favorites when they begin to decline. Permethrin is recommended for Zimmerman pine moth.
Bird damage on trunks and main limbs from yellow-bellied sapsuckers also looks like borer damage to many. This bird damage is easily recognized by the evenly spaced holes in a straight line.
Things to do
Continue with fruit spray programs. Because of pollinators, be careful with insecticide applications during bloom periods.

The next couple of weeks are ideal to fertilize the lawn and control broadleaf weeds. Best to wait on the weed control if you have put down new seed this spring.

Begin planting tender vegetable and flower crops. Of course, it's best to check the weather forecast for the next week.

For maximum bloom next year, prune flowering trees and shrubs after they flower
[By JOHN FULTON, University of Illinois Extension, Logan County]