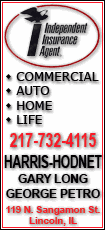 Frontier Communications Corp., based in Stamford, Conn., will be taking over the Verizon Communications Inc. assets in an all-stock deal, the companies say.
The deal gives Frontier 4.8 million access lines to residential and small business customers and narrows Verizon's focus on wireless, broadband and Internet service.
The deal includes all of Verizon's wireline assets in Arizona, Idaho, Illinois, Indiana, Michigan, Nevada, North Carolina, Ohio, Oregon, South Carolina, Washington, West Virginia and Wisconsin as well as some assets in California.