The FTSE 100 index of leading British shares was down 24.76 points, or 0.6 percent, at 4,400.78 and Germany's DAX fell 31.20 points, or 0.6 percent, at 4,822.91. The CAC-40 in France was 15.30 points, or 0.5 percent, lower at 3,215.80.
Europe's main markets had opened higher in the wake of solid gains earlier in Asia and a late rally on Wall Street on Tuesday, which helped the Dow Jones industrial average end 50 points higher at 8,469.11.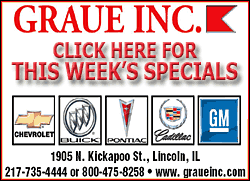 Those gains on Wall Street may vanish after Wednesday's open. Dow futures were down 38 points, or 0.5 percent, at 8,398, while the broader Standard & Poor's 500 futures fell 4.5 points, or 0.5 percent, at 902.30.
Investors will be keeping a close eye on the U.S. this week to see if the recent run of better than expected news continues when a raft of retailers report quarterly earnings. First-quarter earnings figures are expected from, among others, Wal-Mart Stores Inc. and Macy's Inc. while the Commerce Department reports retail sales for April later Wednesday.
"Any indication that U.S. consumers are getting their wallets out will be well received by traders, and further reinforcement by business inventory figures would increase positive sentiment and potentially buoy markets," said Philip Gillet, a sales trader at IG Index.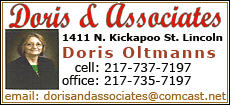 The markets anticipate retail sales to drop a modest 0.1 percent in April from the previous month, compared with the big 1.2 percent decline reported in March. Excluding auto sales, retail sales are expected to be flat.
Investors are looking to see if the retail sales news will help provide some direction after relatively flat trading through the early part of the week.
The main talking point in the markets though is whether the two-month rally seen in stocks around the world represents a bear market rally or whether it is something more.
Advocates of the bear market hypothesis point to historical precedents, such as false dawns in the stock markets during the Great Depression of the 1930s. While acknowledging some improved economic signals around the world, they think the optimism has been overdone -- especially as banks could still encounter more problems.
Those arguing that the recent hefty stock market gains represent a turning point in the global economic crisis reckon that the forward-looking indicators have pointed to a resumption of growth possibly by the end of this year -- stock markets usually start rallying between 6-9 months before an actual economic recovery emerges.
"We have greater sympathy with the bear market line of attack, but while we are dubious about the ability of this bull market in equities to continue we also do not believe that we are likely to see a rerun of that 1930s dramatic leg lower." said Daragh Maher, an analyst at Calyon Credit Agricole.
"Our hesitancy simply reflects the fact that the optimism has swung so far so quickly," he added.