The world's largest automaker, struggling as sales fall across the globe, says it aims to produce 6.68 million vehicles in 2009, down from 9.24 million in 2008.
"We expect the severe conditions to continue this year," said Toyota spokeswoman Ryoko Nishinohara.
Toyota has already said it expects the current fiscal year through March 2010 to be its worst ever financially, forecasting a net loss of 550 billion yen ($5.7 billion).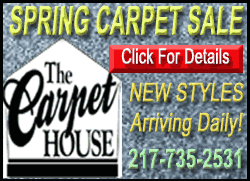 The carmaker has struggled to keep up with falling demand, especially in the U.S. and Europe. It has suspended production at factories, cut temporary workers in Japan and offered buyouts to American workers.
Toyota has not closed any factories and retains the capacity to make up to 10 million vehicles per year. But the annual production cut is the latest indicator of how quickly its fortunes have turned.
Prior to the financial crisis and the global credit crunch, sales were soaring. The maker of popular cars such as the Camry and the Prius hybrid overtook GM last year as the world's largest automaker by annual sales.
In the fiscal year that ended in March 2008, it booked a record profit of 1.72 trillion yen. But sales suffered as the global economic slump set in, and a year later it had a net loss of 436.94 billion yen.