They each performed two songs, one picked by the judges' panel and the other chosen by themselves.
It was a last chance to make an impression on the voting viewers. Now, the aspiring pop stars await the verdict on Wednesday's results show.
As usual, Lambert wowed the panel with his daring vocal range and style. He sang the U2 anthem "One" -- Simon Cowell's selection -- and his personal choice: the Aerosmith classic "Crying."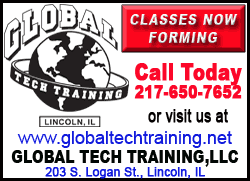 "How do you hit those notes and still talk the next day?" asked Kara DioGuardi, one of the four judges on the top-rated Fox network competition.
Jumping in on the Lambert lovefest, Paula Abdul gushed: "We'll be seeing you next week and many years after that."
Not so fast, warned Cowell. The judge shrewdly noted that people should vote for the 27-year-old theater actor and not assume he's a shoo-in for the final showdown.
Strong performances by Gokey and Allen on Tuesday could challenge the expectation that Lambert -- who appears on the latest cover of Entertainment Weekly -- has the "Idol" crown in the bag.
Allen of Conway, Ark., was the only finalist to select a contemporary song -- "Heartless" by Kanye West. DioGuardi praised Allen's cool interpretation of the R&B hit as "bold, brave and fearless," while Cowell revealed he'd written the married 23-year-old out of the competition until that performance.
Cowell and DioGuardi got into a spat over Allen earlier in the show. DioGuardi and Randy Jackson picked One Republic's "Apologize" for Allen, and Cowell complained the song was a "lame choice." Things turned ugly when Cowell zeroed in on DioGuardi, who had urged Allen to "take more chances" following his faithful cover of the pop hit.