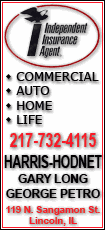 Wilburn Russell said Tuesday that 44-year-old Army Sgt. John M. Russell wasn't typically a violent person, but counselors "broke" him before gunfire erupted in a military stress center Monday in Baghdad.
"John has forfeited his life. Apparently, he said (to his wife), 'My life is over. To hell with it. I'm going to get even with 'em,'" said the elder Russell, 73.
His father said the younger Russell, an electronics technician, was at the stress center to transfer out of active duty. He said his son was undergoing stressful mental tests that he didn't understand were merely tests, "so they broke him."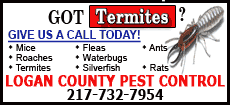 "I hate what that boy did," said the elder Russell, speaking in front of the two-story house his son was buying with his German wife in a new subdivision. "We're sorry for the families, too. It shouldn't have happened."
Excerpts of his military record, obtained by The Associated Press, show Sgt. Russell previously did two one-year tours of duty in Iraq, one starting in April 2003 and another in November 2005. The stress of repeat and extended tours is considered a main contributor to mental health problems among troops serving in Iraq and Afghanistan.
Sgt. Russell, who is facing charges of murder and aggravated assault, was about six weeks from the end of his third tour of duty in Iraq, his father said. Wilburn Russell said his son e-mailed his wife in Germany early this month, telling her officers threatened him during what he called the two worst days of his life.
"His life was over as far as he was concerned," said the elder Russell, who didn't know whether his son was being disciplined or facing a discharge. "He loved the military."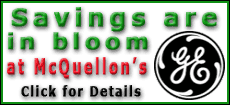 The soldier's son, John M. Russell II, said he has communicated with his father by e-mail regularly. In the last message he received -- April 25, the day after his 20th birthday -- the younger Russell said his father sounded normal and planned to be back in Texas to visit in July.
"He's not a violent person," the son said. "He's just a loving, caring guy. He doesn't like to see anyone get hurt. For this to happen, it had to be something going on that the Army's not telling us about."
Sgt. Russell grew up in a rural, unincorporated area of Grayson County and graduated from Tom Bean High School in 1985. Records show he entered the Army National Guard in 1988 and served in the Guard until 1994, when he became an active-duty soldier. His military record shows Russell served in Serbia through the last half of 1996 and in Bosnia and Herzegovina in the last half of 1998.
He lives with his wife in Germany, where he's been for most of the past 10 to 15 years, but comes home a couple of times a year, his father said.