A Spanish-language soap opera plays on a small TV atop the refrigerator. Bags of corn flour for tortillas are piled high in a basket across the room from bunk beds. "Dios bendiga esta casa" (God bless this house) is scrawled above the door of the room, home to a Guatemalan man and a Mexican couple.
A pregnant Mexican woman still in knee-high rubber boots is visited by Nancy Sabin, a volunteer who finds dairy farm jobs for Hispanic workers. On this afternoon, she brings thrift-shop baby clothes.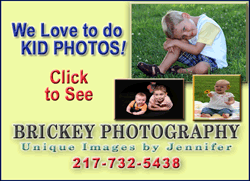 "If it wasn't for the Hispanics," Sabin says, "there would be no family farms. There would be no farms, period."
This is the open secret behind the black-and-white Holsteins, rolling hills and postcard images: Unable to attract local workers for the grueling job of milking cows and working the farm, Vermont, the nation's 14th-largest dairy state, props up its dairy industry with perhaps thousands of immigrant laborers, many of whom are in the U.S. illegally.
"Everyone knows some of these people are illegal," says Vermont Agriculture Secretary Roger Allbee. But, he says, "The system is broken. There's the need for labor."
Recognizing their dependence on these workers -- whatever their status -- Vermonters have worked out a system to protect the status quo.
In Burlington and Middlebury, police have policies in place not to bother Hispanics about immigration issues unless they're breaking the law.
And recognizing that the farms are vulnerable to enforcement sweeps, even Allbee is part of an emergency response team that is ready to step in and do chores if a farmer's workers are ever hauled away on immigration charges (The team has never been used.).
U.S. Immigration and Customs Enforcement, a branch of the Department of Homeland Security, refused to discuss its operations in Vermont.
"ICE does not discuss investigative activity," says ICE spokeswoman Paula Grenier in Boston.
Several years ago, an informal survey estimated Vermont had about 2,000 Hispanic workers, but the real number of immigrant workers on the state's dairy farms isn't known.
In California, the nation's largest dairy state, Hispanic labor has been the norm for decades. Dairy producers there require documentation from the workers, and if the documents don't turn out to be valid, the worker is let go, said Michael Marsh, CEO of Western United Dairymen of Modesto, which represents many of his state's dairy producers.
Like Vermont, other big dairy states in the North have also become increasingly dependent in recent years on immigrant labor. A February study out of the University of Wisconsin estimated 40 percent of the hired labor on the state's farms were immigrants -- the vast majority Mexicans -- many with no immigration documents.
Vermont's immigrants present what appear to be valid work documents, but farmers say they can't always tell if they're legitimate. Allbee says the federal program that would enable farmers to verify documents is unworkable.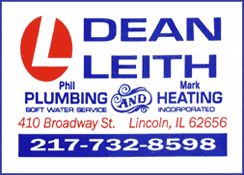 Seasonal farmers who grow apples or other crops that aren't harvested year-round can get needed labor through a special visa program that allows foreign workers to come to the United States for short periods of time. But the law has no provision for the dairy industry, which works 365 days a year.
The rise in Hispanic laborers follows a trend of fewer but larger farms in Vermont. The state now has just more than 1,000 dairy farms, compared with more than 2,300 in 1992.
Gone are the days when a family could run a farm without outside help. Now, some farms milk their cows 24 hours a day. Few people are willing to do the work, which can be 60-hour weeks in weather so hot that flies swarm or so cold that exposed skin will freeze.