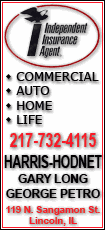 Judge Diane P. Wood, 58, a former University of Chicago law professor like Obama, is getting the biggest share of the spotlight. And Wednesday's hearing focuses on a case in which she wrote a dissenting opinion.
Judge Ann Claire Williams, 59, a former federal prosecutor, is also getting some attention as a possible Supreme Court nominee.
Oral arguments before the full appeals court are set for Wednesday in what has come to be known as "the mezuzah case."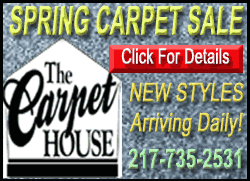 A mezuzah is part of Jewish religious tradition -- a small scroll held in a metal, plastic or glass case a householder affixes to the door frame.
In the case before the court, the Shoreline Towers Condominium Association repeatedly removed a mezuzah from the front door of Chicago condo owner Lynne Bloch. The association said it violated a rule against placing any objects, religious or otherwise, on doors or in common halls.
Bloch, who helped write the rule, sued, saying she was a victim of religious discrimination. U.S. District Judge George W. Lindberg threw out the case and the appeals court affirmed his decision 2-1.
Chief Judge Frank Easterbrook, writing for himself and Senior Judge William Bauer, said the rule was "neutral" and "potentially affects every owner" without regard to religion and thus was not discriminatory.
"It bans photos of family vacations, political placards, for-sale notices and Chicago Bears pennants," he wrote.
Wood dissented, saying it could been seen as a violation of federal housing law because observant Jews would be unable to live in a condo with no mezuzah.
"Thus in a real sense, Hallway Rule 1 makes condominium units at Shoreline Towers functionally unavailable to observant Jews like the Blochs and, if it could be enforced, the rule would effect their constructive eviction," Wood wrote.
"The association might as well hang a sign outside saying, 'No observant Jews allowed,'" she wrote. She said Bloch and her family should be able to take their case to trial.
New city and state laws and a new condo association rule give observant Jews the right to put up a mezuzah.
But the question of damages for discrimination remains to be resolved.
Wood's broad definition of religious discrimination in the case should not be viewed as either a liberal or a conservative opinion, said professor Mark Tushnet of Harvard University Law School.
"Lots of conservatives like broad definitions of religious discrimination, some liberals do as well," Tushnet said. But Wood's view could reflect something Obama said he hoped to find in his judicial nominees -- empathy, Tushnet said.