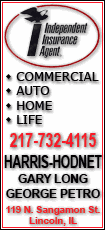 Stephon Marbury scored all of his 12 points in the fourth quarter, keeping the Celtics in the game after a lackluster 36 minutes that left them trailing by 14 with 8:49 to play. Orlando led 85-75 with 5:39 left, then Boston scored the next 13 points to open an 88-85 lead before Rashard Lewis' free throws with 7.3 seconds left.
Paul Pierce had 19 points, nine rebounds and eight assists, Kendrick Perkins grabbed 11 rebounds, and Game 4 hero Glen "Big Baby" Davis scored 10 of his 22 points in the fourth quarter. Davis also grabbed the rebound and hit a pair of free throws after Dwight Howard intentionally missed a free throw with 5.9 seconds left.
"It's all about never giving in and having the heart of a champion," Pierce said.
Howard had 12 points and 17 rebounds for Orlando, which needs a victory in Game 6 on Thursday night to force the series back to Boston for a decisive seventh game.
Lewis scored 19 and Hedo Turkoglu had 18 with seven assists for the Magic, who almost blew a 28-point lead in Game 1, then lost Game 4 on Sunday when Davis hit a 21-foot buzzer-beater.
Davis hurt them again on Tuesday, but he didn't wait quite as long.
Mickael Pietrus dunked on an alley-oop to make it 77-63 with 8:49 left, Orlando's biggest lead of the game, and Celtics coach Doc Rivers disgustedly called a timeout.
But Marbury hit a 3-pointer, then another jumper, and after Davis sank a pair of hook shots, Marbury converted a three-point play to make it 83-75. Turkoglu made a jumper to extend the lead to 10 points before Rivers put Pierce, Perkins and Rajon Rondo back in the game with 4:55 left.