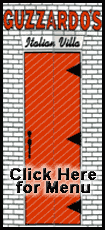 The top-seeded Lakers did everything they didn't do in Sunday's 99-87 loss at Houston -- hustled, rebounded and played tight defense on Houston's smaller lineup, keeping Aaron Brooks in check and limiting wide-open shots.
On Sunday the Lakers trailed by 29 points. On Tuesday night, they had a 29-point lead by late in the second quarter, on a 3-pointer by Bryant, who led seven Lakers in double figures.
The Lakers can wrap up the series Thursday night in Houston.
"We've got to stay focused and understand that the effort we gave tonight is not going to be enough on Thursday. It's just not," Bryant said. "We're not playing some chump team. I don't care how many people they have out. This is a tough team, it's a tough team full of competitors."
The Rockets played their second game without Yao Ming, who sustained a season-ending stress fracture in his left foot in Game 3.
Bryant looked more like himself after being held to 15 points on Sunday. With the Lakers far ahead after holding the Rockets to only 15 points in each of the second and third quarters, he sat out the fourth period.
"We played just the opposite we did the last game," Houston coach Rick Adelman said. "We turned it over in the first half, shot it poorly. We said if we turn it over against this team we're going to be in big trouble. That's exactly what we did.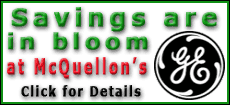 "It just kind of fed their energy level. The second and third quarters are about as bad as we've played in a long time."
Pau Gasol had 16 points and 13 rebounds, Andrew Bynum 14 points, Trevor Ariza 13 and Jordan Farmar 12. Lamar Odom and Josh Powell had 10 apiece.
Brooks was held to 14 points after scoring a career-high 34 on Sunday. Ron Artest had a horrible night shooting, 4-of-15 for nine points. The Rockets shot only 32 percent.
The Lakers fell behind by six points midway through the first quarter, but it didn't take them long to answer the question of whether they'd show up.