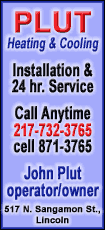 D.J Carrasco (1-0) pitched two scoreless innings in relief of starter Clayton Richard and struck out Mark DeRosa and Shin-Soo Choo to work out of a bases-loaded jam in the fourth.
Bobby Jenks, who was fined by Major League Baseball earlier Tuesday for admitting to intentionally throwing behind Texas' Ian Kinsler, pitched the ninth inning, recording his eighth save in as many chances.
Cleveland, which defeated the White Sox 9-4 on Monday night, has lost five of six and has won two straight once this season.
Thome's first-inning homer to center followed a walk to Jermaine Dye and gave the White Sox a 2-0 lead. His home run in the fifth came after Dye's double and landed in the seats in right, putting Chicago ahead for good, 5-4.
Thome walked in the third and seventh innings, giving him 1,567 and moving him into sole possession of 13th place on the all-time list.
Sowers, losing for the second time in two starts since being called up from Triple-A Columbus last week, gave up a solo homer to Jayson Nix in the third. The left-hander allowed five runs and seven hits in four-plus innings.
Richard, moved into the rotation when veteran Jose Contreras was sent to Triple-A Charlotte, was making his first start of the season after 12 relief appearances. The left-hander allowed four runs in 3 1-3 innings.
Ben Francisco had an RBI double in the second for the Indians. Choo's groundout and Jhonny Peralta's single drove in runs for Cleveland in the third, tying the game. Matt LaPorta started the fourth with a single. Richard was pulled after Grady Sizemore's one-out single. Asdrubal Cabrera's ground-rule double gave Cleveland a 4-3 lead. After an intentional walk to Victor Martinez loaded the bases, Carrasco struck out DeRosa and Choo.