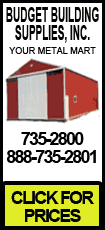 Despite their recent string of success, the Rangers felt incomplete without their star center fielder in the lineup.
Hamilton returned from the disabled list by hitting the go-ahead homer in a six-run seventh inning and the Rangers won for the eighth time in 10 games, beating the Seattle Mariners 7-1 Tuesday night.
"We never felt like we were full strength without him," manager Ron Washington said. "There are going to be some points this year when he's going to get it together and we're going to ride him for a while."
Hamilton, activated after missing 13 games with a strained ribcage muscle, struggled in his first three at-bats before his two-run shot off reliever Mark Lowe (0-1) gave the Rangers a 3-1 lead. Hamilton bounced into a double play in the first, flew out in the third and struck out looking in the fifth.
"I didn't feel that great in batting practice," said Hamilton, who had not played since April 26. "Right before that home run, I swung at a pitch in the dirt. I just saw the ball and put the barrel of the bat on it."
Rookie Derek Holland (1-1) pitched 1 2-3 scoreless innings to earn his first career victory.
Chris Davis homered for the fourth time in eight games for Texas, and Michael Young had three hits and reached base five times after missing two games with back stiffness.
Scott Feldman gave up one run in 6 1-3 innings for the Rangers. Mariners starter Jason Vargas allowed one run and five hits in five innings.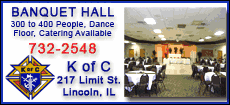 Seattle, which got an RBI double from Kenji Johjima in the seventh, has lost seven of eight.
Mariners manager Don Wakamatsu may tinker with the lineup to help boost an offense that had only four hits Tuesday.
"We're at a point where we might have to do something," Wakamatsu said.
Blue Jays 5, Yankees 1
At Toronto, Roy Halladay (7-1) pitched a five-hitter to beat former teammate A.J. Burnett, Scott Rolen had three hits and three RBIs and the Blue Jays improved to an AL-best 23-12.
Alex Rodriguez had an RBI single in the seventh for the Yankees. Burnett (2-1) allowed five runs and seven hits in 7 2-3 innings and has not won since April 14.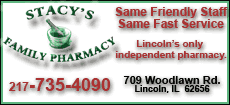 Orioles 7, Rays 5
At Baltimore, Adam Jones hit two homers in a game for the first time in his career and drove in four runs to lead the Orioles.
Jones hit a solo shot in the first inning and a three-run drive in the second. Both homers -- his seventh and eighth of the season -- came off Andy Sonnanstine (1-4), who had allowed only one home run in 32 2-3 innings this season.
Baltimore trailed 5-1 in the second inning before rallying for its fourth win in six games. Kevin Bass (2-1) pitched four scoreless innings of relief and George Sherrill worked the ninth for his sixth save.
White Sox 7, Indians 4
At Cleveland, Jim Thome hit a pair of two-run homers to lead Chicago.
Both home runs were off Indians starter Jeremy Sowers (0-2), and Thome's 42nd multi-homer game gave him 547 for his career.
D.J Carrasco (1-0) pitched two scoreless innings in relief. Bobby Jenks pitched the ninth inning, recording his eighth save in as many chances.