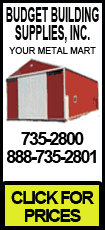 "It just tore everything up," said Don Williams, who rode out the storm in his basement with his wife and four children. "It was just a blur. Insulation and trees blowing everywhere. I could see stuff just flying through my house."
Sullivan County Emergency Management director Rick Gardner said a woman was killed Wednesday night when what appeared to be a tornado struck a mobile home east of Milan in Sullivan County.
Two other people died in a neighborhood near the car dealership, said Adair County coroner Brian Noe. Authorities did not release the victims' names pending notification of family members.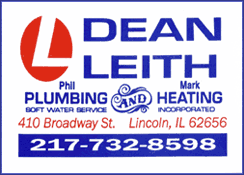 Missouri State Highway Patrol Sgt. Brent Bernhardt said the Adair County sheriff flew over the area to inspect the damage and said in some places the tornado was only 500 feet wide.
"It was not wide," Bernhardt said. "It would be on the ground and then come back up and be on the ground again."
In Caddo County in southwest Oklahoma, a possible tornado damaged homes and businesses in Gracemont and Anadarko, authorities said.
Dozens of inmates were evacuated from the Caddo County jail because of a gas line break, said Caddo County Emergency Management Director Larry McDuffey.
In northeast Oklahoma, a 100 mph wind gust was recorded west of the Bartlesville airport in Washington County, authorities said. The high winds downed trees and power lines and left about 8,000 customers without power as of Thursday morning.
Central Indiana saw wind gusts of up to 60 mph and street flooding was reported in Vincennes, Linton and Rockville, authorities said. Utilities reported 8,000 were without power in and around Indianapolis early Thursday.