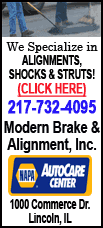 The businesses stay open after those across the Mississippi River in Missouri call it a night, producing what critics say are caravans of often-drunken, dangerous crowds crossing into East St. Louis for more revelry.
Parks maintained Tuesday that drugs, not the nightclubs or ancillary businesses, are the city's scourge.
He said that he alone decided the clubs will stay open, insisting they add to the city's well-known "vibrant night life" and, perhaps more importantly, the treasury. Parks had no estimate of how much money they generate in property and sales taxes, but he said a "broad, sweeping shutdown" order for the clubs, taverns, beer gardens and sellers of packaged liquor would make the city's financial matters worse.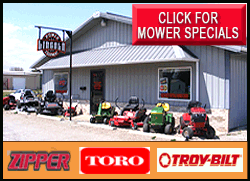 "It's a decision that I could make unilaterally, and I did," said Parks, who's also the city liquor commissioner. "I'm one who believes in the free enterprise system, and I don't like restricting one's opportunity for revenue."
The recession has deepened the misery in a place where more than 35 percent of residents live in poverty. Potholes are so bad here that many streets resemble lunar landscapes. A budget shortfall forced officials this month to fire seven probationary police officers and an evidence technician.
At a news conference in March, Illinois State Police Capt. Mark Bramlett said that during the past five years, his post in nearby Collinsville handled 15 homicides directly linked to East St. Louis nightclubs. Five involved weapons fired into vehicles leaving nightclubs, and several others were instances of shootings and violence at the establishments, he said. Many involved people from Missouri.