Stewart was a producer on the project, which airs Friday on NBC, and filmed Fawcett as she endured chemotherapy and other grueling treatment. Fawcett was diagnosed in 2006 with anal cancer that has spread to her liver.
Fawcett is doing "OK," a guarded O'Neal said. He's shown in the documentary as a steady presence as the actress goes through highs and lows, although the two ended their long romantic relationship in the late 1990s.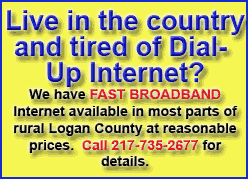 Asked if the former "Charlie's Angels" star was aware of the concern about her, he replied, "I'm gonna tell her."
Jacqueline Bisset, Melanie Griffith and Paul Le Mat, who starred with Fawcett in the 1984 TV movie, "The Burning Bed," attended the screening that drew applause and tears.
In an interview earlier Wednesday, O'Neal said he planned to watch Friday's broadcast (9-11 p.m. EDT) with Fawcett at her Los Angeles home.
"She's heavily medicated," O'Neal, 68, said. "We're going to take some of these medications down so she's lucid and sharp to watch herself. I think she'll take great pride in this."
Fawcett, 62, is in a "very rocky place," O'Neal said. "We put on a brave front, always, when we're with her. She doesn't know how scared we are."
In the film, he expresses concern about how the loss of Fawcett would affect their son, Redmond O'Neal, 24, just admitted into a court-ordered drug program.
The documentary is unsparing but infused with Fawcett's grit and good humor as she faces pain, setbacks and, as the treatments grow harsher, the loss of her trademark lush blond locks.
"If you liked her, you're gonna love her" after seeing the film, said O'Neal.
Fawcett shares intimate thoughts in the documentary about her illness, the tabloid that stripped away her privacy and the paparazzi that bedevil her.
"I do not want to die of this disease. So I say to God, 'It is seriously time for a miracle,'" Fawcett says.