Today's highlight in history:
On May 14, 1948, according to the current-era calendar, the independent state of Israel was proclaimed in Tel Aviv.
On this date:
In 1509, the Republic of Venice suffered a crushing defeat at the hands of French forces in the Battle of Agnadello.
In 1643, Louis XIV became King of France at age 4 upon the death of his father, Louis XIII.
In 1787, delegates were to gather in Philadelphia for a convention to draw up the U.S. Constitution. (However, only a few of the delegates had arrived by this time, and the convention did not get under way until May 25.)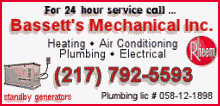 In 1796, English physician Edward Jenner succeeded in inoculating 8-year-old James Phipps against smallpox by using cowpox matter.
In 1804, the Lewis and Clark expedition to explore the Louisiana Territory as well as the Pacific Northwest left camp near present-day Hartford, Ill.
In 1900, the Olympic Games opened in Paris, held as part of the 1900 World's Fair.
In 1942, Congress voted to establish the Women's Auxiliary Army Corps. Aaron Copland's "Lincoln Portrait" was first performed by the Cincinnati Symphony Orchestra.
In 1973, the United States launched Skylab 1, its first manned space station.
In 1988, 27 people, mostly teens, were killed when their church bus collided with a pickup truck going the wrong way on a highway near Carrollton, Ky. (Truck driver Larry Mahoney served 9 1/2 years in prison for manslaughter.)
In 1998, singer-actor Frank Sinatra died at a Los Angeles hospital at age 82. The hit sitcom "Seinfeld" aired its final episode after nine years on NBC.
Ten years ago: His previous calls rebuffed, President Bill Clinton finally got through to Chinese President Jiang Zemin; Clinton expressed hope the two countries could repair the damage to their relations since the U.S. bombing of the Chinese Embassy in Belgrade.