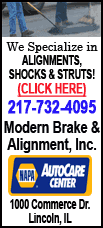 "You just blew our mind. You used junk mail from AOL to create a piece of art that became junk mail to us," the magazine's editors said in a footnote to his letter.
Cuadra, who runs a business creating information retrieval software, said in a recent interview that he was inspired a dozen years ago by a MAD parody poking fun at a fledgling Internet service provider called AOL for mailing CDs to people by the millions, offering them 500 hours of free connection to a newfangled thing called the Web.
The self-professed computer geek with a Ph.D in computer science then saved about 2,000 junk mail CDs and DVDs over years. When Internet use went viral and the AOL disc supply dried up, Cuadra started saving any other disc he could scrounge, adding to his collection an Army recruitment video and an ad for a car.
"I didn't need the car but I needed the disc, so I popped it into the pile," the computer scientist recalled.
He then built a computer matrix of Neuman's head and used it as a blueprint for building the giant CD mural on a Los Angeles parking lot. Security guards looked the other way as he filled it with 400 square feet of discs in the shape of Neuman's head and his gap-toothed grin.
Cuadra, a MAD magazine fan who's been a subscriber for more than 40 years, said getting the photo published was a dream and that it was a good time to put his idea to practice. He said his wife was becoming increasingly annoyed by the pile of worthless CDs filling their home.