The number of Arab Christians has plummeted across the Mideast in recent years as increasing numbers seek to move to the West, saying they feel increasingly unwelcome in the Middle East and want a better life abroad.
But the exodus has been particularly stark in Iraq -- where sectarian violence since the U.S.-led 2003 invasion has often targeted Christians.
The AP found that hundreds of thousands of Christians have fled.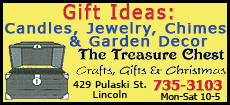 The situation holds practical implications for Iraq's future. Christians historically made up a large portion of the country's middle class, including key jobs as doctors, engineers, intellectuals and civil servants.
The last official Iraqi census in 1987 found 1.4 million Christians in the country. Now, according to the 2008 U.S. State Department report on International Religious Freedom, that number has dropped to between 550,000 and 800,000.
Some estimate the number is even lower: only 400,000, according to the German Catholic relief organization Kirche in Not. The number is echoed privately by many Iraqi Christians.
The vast majority of the exodus has happened since the 2003 invasion, the State Department and other statistics suggest. The State Department says as many as 1.2 million Christians remained into 2003.
Christians first began leaving Iraq after the 1991 Gulf War, during the economic sanctions and repression under Saddam Hussein, who pushed more Islamist policies. But the trickle turned to a flood after Saddam was toppled in 2003 and the violence escalated, said a prominent Iraqi Christian lawmaker, Younadem Kana.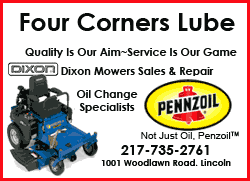 "I hope to leave for any other place in the world," said Sheeran Surkon, a 27-year-old Iraqi woman who fled to Syria in 2004 after she received death threats, her father disappeared and her beauty salon was blown up. She now awaits resettlement to another country, saying she can't tolerate the violence and new Muslim conservatism in Iraq.
"How can I live there as a woman?" she asked.
Daoud Daoud, 70, a former civil servant in the northern city of Mosul, now spends his time waiting with dozens of others at a Damascus resettlement center, hoping to follow his children to Sweden.
"Iraq as we once knew it is over. For us there is no future there," he said.
More than 2 million refugees of all religions have fled Iraq since the 2003 invasion. The recent ebb in violence has lured some Muslim refugees to return in small numbers.
But few Christians contemplate going back, according to the U.N. High Commissioner on Refugees.
"They simply do not feel safe enough. They cannot sufficiently count on state security or any other force to protect them," said the UNHCR's acting representative in Damascus, Philippe Leclerc.
In a report last year, the head of the UNHCR Iraq support unit noted that Christians are more likely than other fleeing Iraqis to register as refugees in an effort to emigrate to a third country.
"The vast majority of Iraqis still want to return to Iraq when the conditions permit -- the notable exception being religious minorities, particularly Christians," the report said.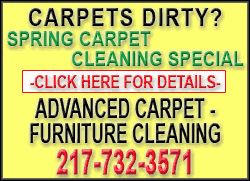 Signs of the exodus are stark inside the cavernous St. Joseph's church in the middle-class Baghdad neighborhood of Karradah. On a recent day, just 100 Christians, mostly women and children, celebrated Mass in an echoing space that could easily hold 1,000.
Incense filled the air as the parishioners sang hymns in Arabic and ancient Syriac -- similar to the Aramaic once spoken by Jesus.
"When I came here to my parish in Karrada, we had 2,000 families," said Monsignor Luis al-Shabi, 70, who started at St. Joseph's 40 years ago. "But now we only have 1,000 -- half."
The situation is worse in the Baghdad neighborhood of Dora to the south -- where 30,000 prewar Christians fled during the six years of war. The now-quiet neighborhood has only a single church and a handful of Christians.