J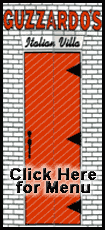 ames was a first-team selection for the second straight season after finishing second in the NBA in scoring at 28.4 points and ranking in the top 10 in steals and assists. He led the Cavaliers to a franchise-best 66-16 record, including a 39-2 mark at home, and the team's first top seed in the playoffs.
"It doesn't surprise me at all," Cavaliers coach Mike Brown said of James, who in addition to winning MVP, finished second in voting for best defensive player. "It comes with being the MVP. He's proven he can do it all."
They've only been gaining momentum since then.
The Cavaliers made it 8-for-8 in the postseason Monday night, completing a second straight sweep with an 84-74 win over the Hawks. Along with their dominant sweep of Detroit, Cleveland has won an NBA-record eight consecutive playoff games by double figures.
The Cavs should be well-rested for the Eastern Conference finals against Boston or Orlando, a series the Celtics lead 3-2 entering Game 6 Thursday night.
Howard had 17 rebounds but just 12 points while taking only 10 shots in the Magic's 92-88 loss Tuesday night, but he's the biggest reason Orlando is still alive.
After becoming only the fourth player to lead the league in rebounding and blocked shots since 1973-74, when the block became an official statistic, the 6-foot-11 forward has averaged 20 points and leads all players with 16.1 rebounds in the postseason.
Bryant finished third in the league with 26.8 points, leading the Lakers to a Western Conference-best 65-17 finish.
He needed only three quarters to score 26 points Tuesday night, when the Lakers routed the Houston Rockets 118-78 to take a 3-2 lead in their series. They play Game 6 Thursday night.
Wade was a first-team selection for the first time after leading the league in scoring at 30.2 points, finishing second in steals and eighth in assists. He also became the fifth player in league history to reach 2,000 points, 500 assists, and 150 steals in a single season.
Nowitzki was the league's fourth-leading scorer and helped the Mavericks to a 50-32 finish.