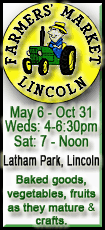 Mike Napoli hit a go-ahead three-run homer and Torii Hunter also went deep against knuckleballer Tim Wakefield, who is 0-6 with a 9.30 ERA in his last six road starts against the two-time defending AL West champions.
Palmer (4-0) allowed five hits, struck out eight and walked two. The right-hander made his first three big league starts last season with San Francisco and lost all of them. The complete game was the Angels' third in their last six contests.
Wakefield (4-2) was staked to a 4-0 lead through the first two innings. But that disappeared in the third as the Angels rallied with five runs against the right-hander, who retired only six of his first 15 batters.
The first five Angels reached base safely in the third, as Hunter and Kendry Morales hit consecutive RBI singles. Napoli followed with a drive to center field on an 0-1 pitch, putting the Halos ahead to stay.
Hunter made it 6-4 in the fourth, sending a 1-0 delivery just inside the left field pole for his ninth homer of the season and fourth of his career against Wakefield. The 17-year veteran had allowed only one home run in 51 innings over his previous eight starts, after giving up three in the first two innings of a 10-3 loss at Tampa Bay on Sept. 17.
Reggie Willits gave the Angels a 7-4 lead in the fifth with a two-out single that chased Wakefield, who was charged with seven runs and 11 hits over 4 2-3 innings in his shortest outing this season. Last year, he failed to complete three innings in three of his final six starts, including a 13-4 loss to the Rays in Game 4 of the AL Championship Series.
David Ortiz was 1-for-4, and has gone 137 at-bats since his last home run on Sept. 22 against at Fenway Park. He is eight at-bats away from equaling his longest dry spell at any point of a season during his big league career, which included parts of six seasons with Minnesota.