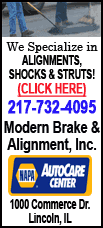 Wolf (2-1) allowed one run and three hits, striking out eight in six sharp innings in his second career start against the Phillies. Wolf spent his first eight years in Philadelphia, leaving after the 2006 season. His fan club called itself the Wolf Pack and used to sit in the bleachers wearing masks when he pitched.
"There's a lot of moments here, that's for sure," Wolf said.
The only sounds the fans were making as they watched Wolf mow down the Phillies were boos. The only down side for Wolf was his pitch count. He threw 113.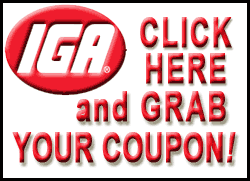 "I didn't think I was very efficient," Wolf said. "I ran some deep counts. That's a tough lineup. You've got to be careful out there. They're dangerous."
Jimmy Rollins and Raul Ibanez hit solo homers for the Phillies, who got another poor outing from 46-year-old Jamie Moyer (3-3).
Moyer still needs one victory to become the oldest pitcher to reach 250. He allowed seven runs and eight hits in 4 1-3 innings, while his ERA rose to 8.15.
"I don't really feel frustrated," Moyer said. "I'm not making pitches I'd like to make. Every mistake I make has gotten hit hard. I guess I have to be mistake-free."
The Dodgers, who have the best record in the NL at 23-12, won for the second time in six games without suspended slugger Manny Ramirez.
Moyer breezed through the first three innings, allowing just one hit. But the Dodgers got five runs off him in the fourth to take a 5-1 lead.
Rafael Furcal doubled to start the inning and Orlando Hudson lined an RBI double to left. After a one-out walk to Russell Martin, Loney hit a three-run drive to right for his first homer this season.
"It feels good," Loney said. "Sometimes we all struggle at the same time. But the guys swung the bats well. Hopefully we'll keep it up."
Nationals 6, Giants 3
At San Francisco, Ryan Zimmerman went 0 for 3 with two walks to end his hitting streak at 30 games, but Shairon Martis (5-0) allowed two hits over seven sharp innings to remain unbeaten this season for the Nationals.
Zimmerman fell just short of Vladimir Guerrero's franchise-record streak of 31 games for the Montreal Expos in 1999.
Braves 8, Mets 7, 12 innings
At New York, Martin Prado homered in the 12th inning off 40-year-old rookie Ken Takahashi (0-1) to lift the Braves after they wasted three leads.
Gary Sheffield tied it in the eighth with his second home run of the season and 501st of his career and Fernando Tatis hit a grand slam for the Mets.
Jeff Bennett (1-1) got six outs for the win and Mike Gonzalez earned his sixth save.
Pirates 5, Cardinals 2
At Pittsburgh, Adam LaRoche became the first player to have a home run taken away by video replay, but the last-place Pirates won behind Ross Ohlendorf (4-3), who allowed two hits over six innings.
The Pirates had lost eight in a row and 12 of 13 before outscoring the Cardinals 12-3 to win the first two games of the series. The Cardinals have lost five in a row in Pittsburgh.