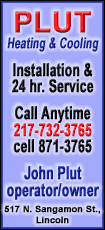 The Pirates had lost eight in a row and 12 of 13 before outscoring the Cardinals 12-3 while winning the first two games of the three-game series. The Cardinals have lost five in a row in Pittsburgh, including a 7-1 loss Monday.
LaRoche's long drive with a runner on in the first inning struck either a railing or small protective screen above the 21-foot wall in right field -- both objects are in play -- but first base umpire Lance Barksdale signaled a home run. LaRoche, who had stopped at second, hesitated momentarily before rounding third and touching the plate.
Crew chief Randy Marsh, Barksdale and Alfonso Marquez watched the replay while Mike Winters stayed at home plate, and Marsh quickly changed the call to a double. The Pirates did not argue, and no TV replay showed LaRoche's flyball reaching the seats.
Of the six potential home run plays reviewed this season, this was the first to be changed. Since video review began Aug. 28, 10 calls have been upheld and three were changed. Of the other two to be reversed, both of which occurred in September, Carlos Pena of Tampa Bay and Bengie Molina of San Francisco were given home runs.
Not that the LaRoche call mattered all that much as the Pirates won successive games for the first time since April 25-26 in San Diego, dealing Joel Pineiro (4-3) his third consecutive loss. Pineiro allowed five runs and 11 hits over six innings.
LaRoche doubled twice and the previously slumping Brandon Moss had two hits and scored twice, giving him five hits in two nights since his average dipped to .174.
Jack Wilson had three hits a night after coming off the 15-day disabled list. Wilson's RBI double followed Moss' double in the fourth and made it 2-1, and Wilson added a single during a three-run sixth finished off by Nyjer Morgan's two-run single.