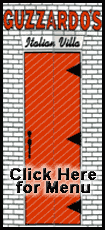 After relievers Luis Ayala and Matt Guerrier let the Tigers take a 9-7 lead in a four-run seventh, Twins manager Ron Gardenhire could only shake his head after Crede's seventh career slam.
"Everybody needed that ... except maybe the other side," said Gardenhire.
It has taken him about a month to get going, but Crede is feeling comfortable with his new team. He's hitting .237, but he's fitting in just fine.
"These guys have been great so far this year. It's going to be fun to see what this team can do," said Crede, who has 15 hits, 10 RBIs and four homers in his last 12 games.
Matt Tolbert's single that Josh Anderson nearly caught but trapped in left field tied it at 10 against Brandon Lyon (1-3), who walked Michael Cuddyer before Crede came up. He almost ended the game in the 12th against Lyon, but that drive was caught by Curtis Granderson with his shoulder against the wall in center field. Lyon threw 60 pitches over 2 2-3 innings.
"I think it just shows the character of this team," said Denard Span, who hit a two-run triple to give the Twins the lead in the sixth. "We do this once a week, it seems like."
The super-speedy Granderson helped Detroit take a 10-9 lead in the top half of the 13th with a little trickery on the bases. He tripled with one out before Jesse Crain (2-1) retired Placido Polanco on a flyball too shallow to score on.
With Anderson batting, Granderson faked a break for home as if he were going to steal. Crain flinched, and the right-hander brought his throwing hand out of his glove before starting his motion -- thus the balk call. Fans booed, but the Twins didn't argue.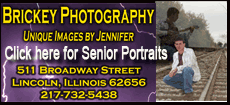 Lost in all of the late drama was Willis, who gave up eight hits, four runs and two walks in 4 2-3 innings. It was a decent start considering all he's come back from. He was sent to Class A last year to work on his control, and he had been on the disabled list this spring due to an anxiety disorder.
"I thought he showed pretty good composure," manager Jim Leyland said. "I was actually pleased."
The lively lefty with the sharp, sweeping delivery looked like his usual self, bouncing around the mound between at-bats and pointing encouraging fingers toward his infielders.
"All in all I felt good. I really had a good time out there," Willis said.
Indians 4, White Sox 0
At Cleveland, Cliff Lee outpitched Mark Buehrle, throwing sharp seven innings as the Indians took two of three in the series.
Last-place Cleveland had not shut out an opponent since Lee did it with a complete game against the White Sox on Sept. 1.
Victor Martinez homered and Ryan Garko added a two-run blast in the fourth to give Lee (2-5) his first victory in nearly a month. Lee entered the day tied for the league lead in losses despite a 1.70 ERA in his last five starts.
Yankees 8, Blue Jays 2
At Toronto, Brett Gardner hit his first major league homer and drove in three runs, and Andy Pettitte won for the first time in four starts for the Yankees.
The Yankees had eight extra-base hits and improved to 11-0 when holding their opponent to three runs or less.
Gardner also tripled and scored twice, and Mark Teixeira finished 2 for 4 with two RBIs, raising his average to .202.