The event is free and open to the public. No reservations are required. The author's talk will be followed by a tailgate party-themed reception.

Law is the author of the book "Lee Went on 4th and 2 and Didn't Make It" (2009, Worthington Publishing). Released to coincide with the 200th anniversary of Lincoln's birth, it is the compilation of 12 years of research and writing about the American Civil War. A delight to read, Law's unconventional approach to retelling the story of the Civil War -- using a football game as a metaphor -- makes it approachable to many people not traditionally drawn to the story of the Civil War.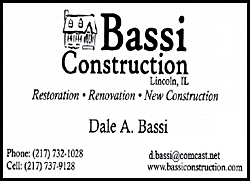 Drawing correlations between the battlefield and the world of sports was a natural connection, considering that many of today's sports commentators use terms of warfare to describe what is transpiring on a football field: offensive weapons, line of defense, warfare in the trenches (line of scrimmage). A quarterback throws the bomb and the crowd cheers its teams on to victory -- these are just a few examples.
In his book, Law divides the nation into two conferences: Eastern and Western. Each conference has its own teams, Union and Confederate, North and South. The geographical area of the battles determined the conferences under which teams were aligned. Then he divides the entire war into four quarters, based on the year in which key battles were fought, beginning in April 1861.
"Dr. Law has a fresh approach to discussing the Civil War, the lessons we learned as a nation and its lasting legacy on the world," said Paul E. Gleason, assistant director of the Lincoln College Heritage Museum. "This book engages a new audience in that conversation."
He added, "We are honored to have him visit the museum and are delighted to open the event up to the public as well."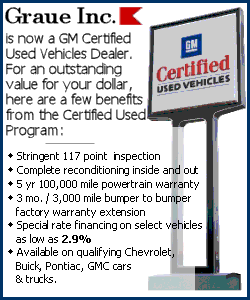 More information on the author:
James E. Law received his Ph.D. in adult learning from Colorado State University in 1996. Prior to that, he earned an MBA from Denver University in 1970 and a bachelor's degree from the U.S. Air Force Academy in 1966. He served as an officer in the Air Force from 1966 to 1970 and was an assistant superintendent of business for public school districts in Wisconsin, Texas and Colorado from 1971 to 1993.
More information on the Heritage Museum:
The Lincoln College Heritage Museum is located on the campus of Lincoln College. It began in the 1940s from the private collection of Judge Lawrence Stringer. Stringer willed it to the college, instructing that a museum be built. Since then, the Lincoln Heritage Museum has received many additional generous donations, making it one of the most respected Lincoln-related museums in the United States. The museum is wheelchair-accessible and admission is free. For more information, including hours of operation and directions, visit www.lincolncollege.edu/museum/index.htm.
[Text from file received from Lincoln College]