State and local officials meet with Governor Quinn on Lincoln Estates future

Send a link to a friend
[May 14, 2009] On Wednesday afternoon, after three and half months of waiting for an opportunity, Mayor Keith Snyder, former Mayor Beth Davis-Kavelman, Senator Larry Bomke and Representative Rich Brauer were invited to the office of Governor Pat Quinn for a face to face meeting regarding the future of Lincoln Estates; formerly known as the Lincoln Developmental Center.
The Lincoln Developmental Center was closed by Governor Ryan in 2002.
During his campaign for governor, Rod Blagojevich promised to re-open the center in some fashion, but failed to hold up that promise.
Former Mayor Davis-Kavelman and Senator Bomke have been continually involved since then in trying to accomplish some kind of resurrection of the campus, but to this point have been unsuccessful.
With a new governor in office, the push is back on, to make something happen, and according to Davis-Kavelman, as well as comments made by Mayor Snyder in a Thursday morning phone conversation with LDN, they are hopeful that Quinn will respond favorably.
Snyder said that Quinn spoke favorably about the city of Lincoln on the whole. He has made visits to the city as Lieutenant Governor, attending two soldier funerals, and also visiting Main Street Lincoln. He added that the governor spoke highly of the Main Street Organization.
Snyder said that he had offered an idea to Quinn that he thought the governor found very appealing. Snyder explained that the facility would be a perfect location for a computer back-up bank. Many businesses and even state agencies are using off site back-ups for their computer files. The purpose behind this is that if a catastrophic event were to occur, the off-site location would preserve important data. As an example, the city of Lincoln is 30 some miles from the city of Springfield. If a devastating fire were to occur in Springfield, it is not likely that it would travel up Interstate 55 and destroy the LDC campus as well.
Snyder and Davis-Kavelman both stated that Quinn was receptive to the idea of re-opening Lincoln Estates in some capacity if federal stimulus/state funding could be attained.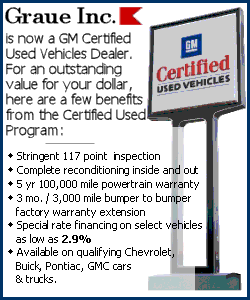 Davis-Kavelman said that she provided Mayor Snyder with a two-page summary of the city of Lincoln's public hearing for ideas for uses for the grounds that was held in the City Council Chambers on March 17, 2005. The document listed then-interested individuals and groups who submitted their wishes to rent or be given rent-free square footage on the state-owned Lincoln Estates' grounds for their individual economic/social purposes.
Mayor Snyder now has the two-page list of parties that expressed an interest in utilizing all or a portion of the LDC campus in 2005, and would like to move forward with an open house of sorts. He said that he would like to invite interested parties to tour the facility, and give them a chance to "dream" about what they could do with one or more of the buildings.
Both Snyder and Davis-Kavelman left the meeting with Governor Quinn, feeling that there could be hope for the future of the Lincoln Estates facility.
[By NILA SMITH]