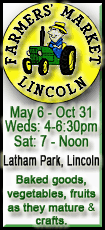 Moisture from the Gulf of Mexico was expected to interact with the front, generating widespread showers and thunderstorms from parts of the southern Plains to the Great Lakes, Ohio Valley, Tennessee Valley, Mid-Atlantic and Northeast. In addition, the southern end of the system was to extend southwestward into western Texas, creating a focus for severe thunderstorm activity. Large hail and strong winds were the primary threats.
In the Southeast, scattered showers and thunderstorms were expected in the afternoon and evening hours. There was the possibility the storms would turn severe and produce isolated hail and strong wind gusts.
In the West, a Pacific front was to push through the Northwest Thursday, bringing another round of rain and high-elevation snow to the Pacific Northwest, far northern California, northern Intermountain West and northern Rockies. Farther south, a ridge of high pressure was to begin building over the West Coast Thursday afternoon and continue into the weekend. It was to bring well-above-normal temperatures across the inland areas in California and desert Southwest over the weekend. The Northwest was also to see a warming and drying trend beginning Friday.
Temperatures in the Lower 48 states Wednesday ranged from a low of 13 degrees at Lake Yellowstone, Wyo., to a high of 105 degrees at Laredo, Texas.