Perhaps, but there are millions just like Murrell, fans whose passions have been inspired by the unabashedly campy, cheerfully over-the-top Lambert, with his back nail polish, his "guyliner" and that jet-black, asymmetrical mop of hair that has no place in the natural world.
But then, perhaps nothing about Lambert, who will face the late-blooming Arkansas crooner Kris Allen in next week's finale, is truly of this world; all season long, the judges have praised the rocker in terms sometimes touching on the metaphysical.
"You are a rock GOD!" crowed Kara DioGuardi after his rendition of Led Zeppelin's "Whole Lotta Love." "Dawg, you're one of the best we've ever had on this stage," opined Randy Jackson after Lambert's "Cryin'," by Aerosmith. Simon Cowell had no comment for Lambert's "Mad World," by Tears for Fears -- just a very rare standing ovation.
And leave it to Paula Abdul to come up with this one: "You dare to dance in the path of greatness," she told Lambert after "Born to be Wild" -- not even one of his better-received performances.
If the judges have seemed to gush over Lambert, it was more surprising to see a guest singer express her unsolicited preference -- during her performance. Katy Perry, performing "Waking Up in Vegas" on Wednesday, started out in a glittery cape emblazoned with Lambert's name.
Of course, there's always a certain mania surrounding "American Idol" contestants. But this year feels a little different. "There definitely is a new level of hysteria this season," says Caryn Ganz, deputy editor of Rolling Stone's Web site, rollingstone.com, which gets hundreds of emotional fan posts every time it recaps an "Idol" show.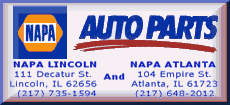 Partly this can be attributed to the high quality of the final four singers -- besides Lambert and Allen, who now face a very competitive finale, with only a million out of 88 million votes separating them this week, there was the gravelly voiced Danny Gokey, voted off Wednesday, and the throaty teenager Allison Iraheta, whose duet with Lambert to "Slow Ride" was a season favorite.
But it's also because Lambert has evoked so much passion from both fans and detractors. One thing on which almost everyone agrees: The dude, as Jackson would say, can sing. (The word "pitchy" does not apply.) But his critics are annoyed by the embellishments, particularly his high-frequency wails -- glorious high notes to fans, but screams to others.
"Adam outclassed Danny and Kris? How? By out-shrieking them?" wrote the aptly named "awfuladam" on newsday.com's blog this week. "Danny and Kris SANG their songs, Adam, well, I don't know what the heck you call that but it wasn't singing."
For Lambert fans, the low point this season was the night two weeks ago when the rocker, long assumed to be out in front by a mile, was suddenly relegated to the bottom three vote-getters. On rollingstone.com, there was an outpouring of fury and hurt. "We got 500 posts after that night's recap, 80 percent of them outraged," says Ganz.
On her own blog, Idol Tracker, Ann Powers found herself shocked at the depth of her feelings.
"I was haunted by my own reaction to Lambert's near-elimination. Why do I care so much that he makes it? It's embarrassing," she wrote. Then, touching on his potential outcast appeal, she remembered checking out a David Bowie album as a youngster and thinking, "This guy is really strange and proud of it, I could be proud of myself, too. I look at Adam Lambert, and hear him sing, and think he might give that gift to some kids out there."