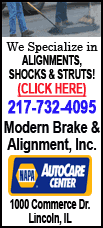 Phelps will begin laying the groundwork for a different program at this weekend's Charlotte Ultraswim, his first meet since winning eight gold medals at the Beijing Games.
"It's kind of hard to say, 'OK, let's go break the record in the 400 (meter individual medley) for like the 10th time,'" said Bob Bowman, Phelps' longtime coach. "He needed something new."
Having served the suspension doled out by USA Swimming, time he spent training and losing nearly 20 post-Olympic pounds, Phelps still has time to compete in three events before the national championships in early July and the world championships in Rome later that month.
He's eager to start working toward some new goals.
"It's kind of like Tiger (Woods) working on his putting game or his pitching game," Phelps said. "It's sort of completing the whole package."
At this meet, all eyes will be on the 100 freestyle and 100 backstroke, events that have shown plenty of promise but never fit into Phelps' Olympic schedule.
He has the ninth-fastest time ever in the 100 free, and only three swimmers have gone faster in the 100 back -- world record holder Ryosuke Irie of Japan and fellow Americans Ryan Lochte and Aaron Peirsol.
"I've never really been able to focus more on the 100 free or 100 back, events like that. I've always had other events that conflicted with the schedule," Phelps said. "It's more fun doing different things. ... It's not as repetitive as some of the things I've been doing for the last 12 years."
The 23-year-old will be looking for some extra speed in the 100 free, debuting a straight-arm stroke that should increase his speed but is more tiring than the traditional bent-at-the-elbow motion.
"We've actually been playing with it a lot on and off," Bowman said. "Only after the last Olympics did we decide it was something he can really commit to."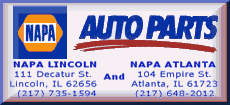 Phelps' accomplishments in the pool -- and shaky judgment on dry land -- has brought plenty of notoriety to what has always been a once-every-four-years sport.
On Thursday, he caught an early morning flight to Charlotte for his first meet since winning a record eight gold medals in Beijing. He'll be competing in front of capacity crowds and media from as far away as Japan, France and Britain -- hardly the norm for a Grand Prix meet in a non-Olympic year.