On Thursday in New Mexico, Obama chastised the credit card industry for sharply raising interest rates or fees with hard-to-find notice. He said consumers should be protected from "all kinds of harsh penalties and fees that you never knew about." Some of the dealings by credit card companies, he said, "are not honest."
He tempered his comments, however, saying Americans must be responsible for the debt they incur.
"Banks are businesses, too," Obama told a gathering in Albuquerque. "They have a right to insist that timely payments are made."
The gentler remarks, after weeks of increasingly sharp rhetoric, reflect Obama's efforts to avoid a full-scale war with business interests. He picks his shots, praising companies that embrace his proposals for health care and other matters, while hammering those that oppose him.
Some business leaders have focused on the harsh words lately, saying the president is being unduly divisive.
"It is traditional class-warfare rhetoric," said Jade West, a lobbyist for the National Association of Wholesaler-Distributors. "It's a little bit frightening."
Bill Miller, political director for the U.S. Chamber of Commerce, called Obama's remarks "an oversimplification of the real world."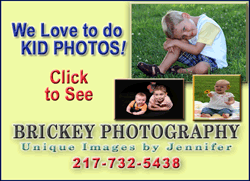 Particularly in the areas of finance and taxation, Obama's language often seems to echo, and perhaps fuel, public anger over matters such as the large bonuses paid to executives of AIG, an insurance giant that was bailed out with public money.
When the president called for ending tax breaks for corporations doing business overseas, he assailed a "broken tax system, written by well-connected lobbyists on behalf of well-heeled interests and individuals."
In proposing to overhaul college loans, Obama said, "We have a student loan system that's rigged to reward private lenders without any risk."
After he accused a handful of Chrysler debt holders of seeking "an unjustified taxpayer-funded bailout," some reportedly received death threats.
Rutgers University political scientist Ross Baker says Obama uses such pointed language to create an us-against-them dynamic in which he aligns himself with average Americans and depicts his opponents as selfish powers working just for themselves. Obama's targets, Baker says, usually are unsympathetic and faceless corporations or hedge funds.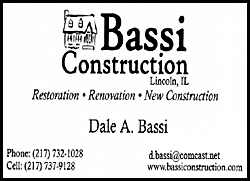 "If you use inflammatory, populist language," Baker said in an interview, "it's best to use it on organizations or interests that aren't terribly popular."
"It's a negotiating ploy," he said. In the early stages of a presidency, he said, "you advance your cause very dramatically, even confrontationally."
The ploy can prove potent. On May 8, the final holdouts among Chrysler's creditors reluctantly agreed to accept far smaller repayments from a bankruptcy reorganization than they had first demanded. Obama's public rebukes had taken a toll, as had his hardball negotiations with all of Chrysler's lenders, unions, executives and other key players.
"The only point the president was making was that many creditors went the extra mile and kept Chrysler afloat," said David Axelrod, a top adviser to Obama. A handful of holdouts forced the bankruptcy, he said, "and it was important to explain that fact."