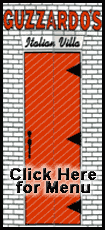 "It figures," he said after MLB announced its decision regarding the April 16 incident. "I never get treated fairly. This is me. This is exactly what I expected.
"I'm Milton Bradley, you know what I'm saying? You expect me to be crazy and throw stuff and do whatever."
Bradley didn't throw anything after umpire Larry Vanover called him out on strikes with the bases loaded. But the famously volatile ballplayer did get in Vanover's face and the umpiring crew contended that Bradley's hat made slight contact with Vanover. It was Bradley's first Wrigley Field at-bat after he had signed a $30 million contract during the offseason.
MLB announced the suspension and, even though he was injured at the time, Bradley appealed "on principle." His hearing was held May 6.
"I've been suspended before -- justifiably. I never appealed because I knew I did wrong," he said. This latest time, however, "the guy made a bad call and I reacted and now I've got to deal with the consequences."
He already had been upset about a strike call on a 3-0 count in the same at-bat.
"I can accept a bad call early if it's strike one," Bradley said. "You call multiple balls in the same at-bat that are questionable at best, then I have to feel like you're picking on me a little bit -- or you're just bad."