Adrian Gonzalez homered for the fourth consecutive game but couldn't prevent San Diego from losing its 11th straight on the road, its longest skid in 38 years. Since starting the season 10-6, the Padres are 3-16.
Dempster (3-2) allowed two runs and three hits over seven innings. He also drove in two runs with a double and a single as the Cubs completed a three-game sweep, their first home sweep of the Padres since 1999.
San Diego was outscored 42-18 during an 0-6 road trip.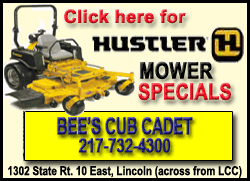 Scales, a 31-year-old rookie who made his big league debut last week after 11 years in the minors, has at least one hit in each of his six games and is batting .444.
Chicago, which has a four-game winning streak, matched its season high for runs despite playing without Aramis Ramirez, Derrek Lee and Milton Bradley. Ramirez is on the disabled list and the other sluggers were given the day off.
Gonzalez's 14th homer made it 1-all in the fourth. He became the first batter this season to hit a ball over Wrigley Field's right-field bleachers and onto Sheffield Avenue.
Chad Gaudin (0-3) issued seven walks in 4 1-3 innings for the Padres, who lead the majors with 148 walks allowed.
The former Cubs reliever, bitter after being released during spring training, allowed only one hit and pitched out of some major jams in the first four innings. But Gaudin opened the fifth by walking the bases loaded and was relieved by Luis Perdomo, who walked Geovany Soto to put the Cubs ahead.
Reed Johnson and Scales followed with consecutive two-run doubles, and Scales scored on Dempster's bloop single off Duaner Sanchez to make it 7-1.