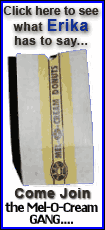 Martinez hit a two-run double off James Shields (3-4) in the fifth, an RBI double off Joe Nelson in the sixth and a run-scoring single off Grant Balfour in the eighth.
Choo's career-best, four-hit night included an RBI double off Shields and a two-run homer off Nelson that made it 9-0 in the sixth.
Despite the big lead, Carmona couldn't make it through the sixth, when Tampa Bay scored six times.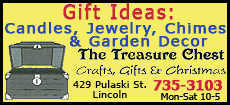 Limited to just three baserunners in the first five innings, the Rays finally broke through when B.J. Upton singled leading off the sixth. He stole second and third before scoring on a wild pitch.
Willy Aybar and Gabe Gross drove in runs off Carmona, and Tampa Bay pulled within three on Ben Zobrist's three-run homer off Matt Herges.
Coupled with Wednesday's 4-0 shutout of the Chicago White Sox, the Indians have won consecutive games for only the second time this season. They also won on back-to-back days April 15-16.
The Indians scored twice in the fourth on RBI singles by Jhonny Peralta and Mark DeRosa and added three unearned runs after second baseman Akinori Iwamura booted Cabrera's two-out grounder for an error.
Martinez drove in the first two runs of the fifth with a double over Upton's head in center field. Choo followed with his RBI double to make it 5-0 against Shields, who allowed 10 hits in five innings.
Carmona limited the Rays to Evan Longoria's first-inning single until the fifth. The right-hander retired 11 in a row before Gross singled and Zobrist walked with one out in the inning.