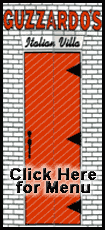 The market barreled higher as investors realized that worst-case scenarios in the banking industry weren't going to happen. Indications that the recession was slowing also gave investors reason to buy at a pace not seen in decades.
Now though, with dire forecasts no longer priced into stocks, investors will have to hunt for signs that any economic recovery is beginning to take hold and that earnings are returning to more normal levels. Those signs are likely to come in the form of retail sales and consumer confidence reports as well as quarterly earnings announcements, but few are expected this week.
"My sense is we'll be sideways going into (this) week," said Timothy Speiss, chairman of the Personal Wealth Advisors division at New York-based Eisner LLP. "It's like watching grass grow right now."
Dan Genter, chief executive and chief investment officer of Los Angeles-based RNC Genter Capital Management said the rally helped stocks get back to trading at a fair value, or a price that's based more on the fundamentals of a company's performance than fears of an economic collapse.
"In the near term, it's really hard to break out of that 850 to 950 trading range," Genter said, referring to the S&P 500. The index closed last week down 5.2 percent.
Analysts say the market is also not likely to return to the 12-year lows it hit in early March because investors are more confident now.
Genter said there is still plenty of money waiting to be invested. If the market pulls back further, investors who missed out on the spring rally are likely to get back into the market, which could lend some support to prices.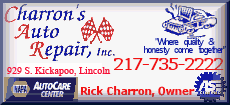 Big stock moves in the coming week would have to come from a "shock" announcement such as a retailer going out of business or surprises in the Federal Reserve's minutes from its April meeting, said Jeffrey Phillips, chief investment officer at Troy, Mich.-based Rehmann Financial. The minutes will be released Wednesday.
With the bulk of quarterly earnings reports already out, only a few companies will be reporting results this week. Among the largest are home improvement retailers Lowes Cos. and Home Depot Inc., retailer Target Corp. and technology firm Hewlett-Packard Co.