The quake rattled the greater Los Angeles region for about 10 to 15 seconds and was felt as far south as San Diego, said USGS seismologist Susan Hough.
"This was a serious jolt. It was probably felt within 100 miles," Hough said.
The shaking was most intense in the coastal communities south of the airport. Some residents said books and other items were knocked off the shelves.
Glass broke at a Starbucks in Torrance, and one person there had minor injuries and was taken to Little Company of Mary Hospital, Torrance Fire Department dispatchers said. Neither the fire department nor the hospital would release further information about patient or the injuries.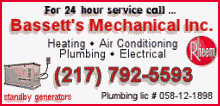 Television images showed a Long Beach drapery business that had its storefront window knocked out, and tiles fell during a screening at a Redondo Beach movie theater, but no injuries were reported in either incident.
Some residents north of downtown Los Angeles either felt a light shake or nothing at all.
There were no reports of any damage at the airport, just miles from the epicenter. The Los Angeles Fire Department received plenty of calls, but none to report any major injuries, said spokesman Brian Humphrey.
Seismologists had pegged the quake initially at a magnitude-4.7, then revised it to a magnitude-5.0, but updated it about an hour after the temblor struck back to 4.7.
During earthquakes, it's not unusual for magnitudes to change as scientists comb through data from hundreds of seismic stations in the field that record the shaking.