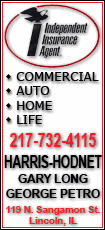 "I almost tripped when I did that," the Mets starter said with a chuckle. Yes, he took it all good naturedly.
While Pelfrey struggled with his delivery, San Francisco's Matt Cain stymied the Mets and singled in a run, and the Giants ended an eight-game losing streak to New York with a 2-0 victory Sunday night.
The third balk by Pelfrey (4-1), in the sixth, drew pitching coach Dan Warthen out for a visit.
The last pitcher to have three balks in a game was Al Leiter for Toronto against Minnesota on April 23, 1994. The only other Mets player to do it was Don Rowe on April 27, 1963, at Philadelphia.
Bob Shaw holds the NL record with five balks for the Milwaukee Braves against the Cubs on May 4, 1963 -- and he had three in one inning.
Not that any of that makes Pelfrey feel any better.
"I think maybe when I get on national TV I like making a fool of myself," he said. "It seemed like I almost had the yips. It was like I was fighting myself to come set because my mind kept telling me to pick the guy off. I went back and watched replays and I balked."
The Mets didn't dispute the calls afterward.
"He was starting and stopping. I think he just got kind of a brain lock there, kind of a cramp," Mets manager Jerry Manuel said. "He couldn't quite get comfortable. And they were balks. The guy was right. ... I really was surprised. I had not witnessed that before. It really caught me off guard."
Bengie Molina also had an RBI single as San Francisco snapped a four-game skid and avoided a four-game home sweep.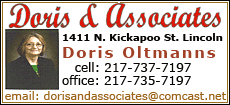 New York's potent offense couldn't get to Cain after producing 24 runs, 42 hits and 13 steals in the first three games of the series. The Mets, in the midst of a 10-game road trip, lost for only the fourth time in 16 May games.
"That group swings it," Cain said. "And they're definitely hot right now."
Cain (4-1) pitched six shutout innings, while Bob Howry, Jeremy Affeldt and Brian Wilson finished the five-hit shutout. Wilson earned his ninth save in 11 opportunities after losing the first two games of the series to New York.
"He did everything today," first baseman Travis Ishikawa said about Cain. "No. 1 was his pitching and keeping us in the game."
Cain escaped a bases-loaded jam in the second after three straight walks when the Giants turned a 3-2-3 double play on Jeremy Reed's hard grounder to Ishikawa, who pumped his fist to celebrate.
"They had a lot of fight in them today," Manuel said.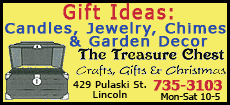 Dodgers 12, Marlins 5
At Miami, Clayton Kershaw took a no-hitter into the eighth before Cody Ross broke it up with a double to lead off the inning.
Kershaw (2-3) benefited from three fine defensive plays in the first two innings, then settled down. Given a 6-0 lead by the third, the 21-year-old left-hander struck out nine and pitched around four walks.
John Koronka (0-2), making his second start after being out of the majors the past two years, lasted only 2 2-3 innings and allowed six runs, four earned.
Astros 6, Cubs 5
At Chicago, Ivan Rodriguez hit his 300th home run, Lance Berkman had two hits and an RBI and Houston snapped the Cubs' five-game winning streak.
Houston starter Brian Moehler (1-0) pitched five innings to get his first victory since Sept. 10, 2008, against Pittsburgh.
Chris Sampson pitched 1 2-3 innings and allowed two runs for his first career save.
Rich Harden (4-2) gave up four runs and six hits for Chicago.