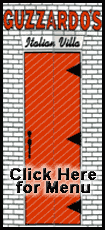 In the West, lower temperatures were to hit the California coast as a high-pressure ridge moved to the east. Inland temperatures were to drop slightly but remain hot during the day.
More clouds, lower temperatures and pockets of late evening showers were expected for the Pacific Northwest.
A cold front over southern Canada was to dip into the northern parts of the Midwest, while evening showers were on tap for northeastern Minnesota and Michigan's Upper Peninsula.
Temperatures in the Lower 48 states Sunday ranged from a low of 23 degrees at Mount Washington, N.H., to a high of 109 degrees at Needles, Calif.