IDOA trade missions aid Illinois' livestock industry
Sales from events the past 3 months alone total nearly $500,000
Send a link to a friend
[November 06, 2009] SPRINGFIELD -- Trade missions led by the Illinois Department of Agriculture the past three months have produced immediate results, generating almost half a million dollars in business for the stateís livestock industry.
The most recent sale was completed just last week, when a dairy operation in the Mexican state of Aquascalientes accepted a shipment of 226 Holstein cattle from a farm in west-central Illinois. The sale resulted from a buying mission in late September and early October in conjunction with the departmentís Dairy Industry Tour. Separate Panamanian and Dominican swine missions in August also led to sales, with pig farmers in both countries buying 76 head of breeding stock.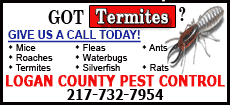 "These sales could not have come at a better time, because our livestock industry is suffering through an economic crisis," said Tom Jennings, state agriculture director. "Now, the challenge is to turn these sales into repeat business that will help insulate the industry against future economic slowdowns."
This year the department has had eight trade missions specifically intended to find markets for Illinois livestock and livestock products. The missions brought 34 buyers from seven countries to shop Illinois and have generated sales of more than $1 million thus far, including deals that are still pending.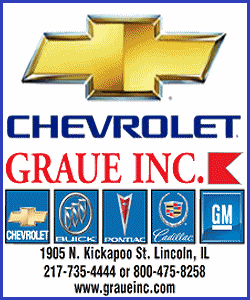 "The rate of return on our marketing activities is outstanding," Jennings said. "Every dollar that we spend generates $174 in sales, making the program a sound investment in both Illinois agriculture and the Illinois economy."
The department has scheduled two additional trade missions before the end of the year. A group of Costa Rican swine buyers will visit in November, followed by a group of Mexican swine buyers in December.
[Text from Illinois Department of Agriculture file received from the Illinois Office of Communication and Information]