In fact, I would put up our own Greg Taylor against any of the college basketball soothsayers any day of the week. Take last year, for example. Most writers and basketball pundits had Michigan State and Purdue at the top of the league and then had a big group in the middle that included the Illini toward the bottom of that grouping. Others had us lower. We, on the other hand, do a lot of research. When we've been to practices or scrimmages, we see a lot of things that we like. And we know that many times what coach Bruce Weber wants and what we get on game night are sometimes two entirely different things. That does not mean that he is never wrong, but it does mean that he usually has our guys prepared and sometimes we miss or lose because we just don't execute.

Because of these reasons and many more, we had a good feeling going into the season last year, even though a lot of people thought we were crazy (we are -- but not because of that). I told Greg that if we could somehow find a way to beat Sparty, we would at least compete for the league crown. Greg thought that we probably would and could win the conference. We didn't. We lost 63-57 at their place and 74-66 in our house and that was that. I thought we were due against Purdue and we swept them. Experts said they were still better than we were, but that didn't stop me from picking Illinois for second place in the race. Sometimes we get lucky -- even a blind squirrel finds a nut once in a while! Not bad for a couple of bloggers, huh?!

This season I think it will be a much tougher assignment for the good guys in orange. And I'm gonna need more time to analyze the data before we give you our Big Ten predictions. However, we will use this space, as always, to give you a quick overview of the upcoming season and a few of our extended thoughts about things both on and off the court.

General overview

I'm trying very hard NOT to get caught up in Greg Taylor's euphoria about the potential of this team. He is so excited about our new players that he can't even see straight. I guess when you get as old as I am and senility begins to set in, you get jaded and cranky. I guess I've been around too long and just seen too many freshmen look good in the noncon season, only to fade or wilt during the league tilts. I've seen year after year that you have to have wily and crafty veterans step up and get the job done, especially when phantom whistles are coming at you seemingly out of nowhere. So, I know as well as anyone to never get all hyped up by the new guys until we get two-thirds of the way through before you get too giddy. Wait till they make it through first semester at least. See how they handle all the bumps and bruises. Discover if they can fight through and play with a slight injury or two. See how they perform during the cold and flu season. See how they handle the spotlight and playing in hostile arenas on the road. Then you can make your judgments.

With all that being said... I am really excited about this season! What I have witnessed so far is that these Illini are not just a little better than I thought they would be (and I'm an optimist); they are way more athletic than anyone had described them to me up until now. At least they appear to me to be way more athletic than we have been the last two or three seasons.

That should not be read as a disparaging remark about the last two editions of the Illini. If you are a loyal reader of this column, you know that I promoted those guys to the hilt. If you honestly felt that Chester Frazier and Trent Meacham would play as well as they did last year, raise your hand?! I knew they'd be good because I knew how hard they had worked, and I said so right here. But they even exceeded my expectations... and as I reported here, those were high. Some thought I was high when I predicted that Illinois would not only have a good season, but that they would have a winning record. In this space I predicted 17 wins but went on record with Greg over the holidays saying that Illinois was good enough and on track to win 20 or more. Not many had that, but not many are students of the Illini like Greg is.

Enough of that for now, albeit to say that we both see great things for Illini basketball on the immediate horizon. We are two guys who love few things in life more than the adventure of a new Illini hoops season, and we just don't think this season will disappoint. That's not to say we won't lose a game or two we should win. That will probably happen. However, this team will likely win some they might have lost in the past, and that's part of the reason we're so excited. Coach Bruce Weber has already weighed in on this matter. He had T-shirts printed up concerning his expectations -- he wants our players to RISE UP in 2009-2010!

The schedule

I heard a lot people last season and over the long offseason rip and degrade Illinois' 2008-09 schedule. It was definitely not the strongest of all time. However, coming off the train wreck of the previous season, where I believe we garnered a record of 16-19, a prudent schedule was in order. So, could we possibly give Jay Price some kudos? I'm not sure why people want to criticize him. In my book he could take over scheduling the football team ANY time they want to give him that assignment.

And yes, I still buy a few tickets each year. So, do I like to see high-profile teams come into the House of Pain? You're darn tooting! But do I want a lot of them coming in? Heck, no! And do I want them coming in and perhaps jeopardizing our chances of winning 20 or more games? No way! There is a fine and intricate balance that a schedule should always bridge. There should be plenty of chances for the Men in Orange to play a lot of people the first few weeks to get the rotation set and see how guys are going to fit in. You need to discover if any of the upperclassmen have improved enough to get more minutes and to be effective in the mix. You need to see how the freshmen respond to the spotlight. Some of them revel in it, some look like deer in the headlights.

I had a player one time that was a dog in practice. I asked the team if they wanted me to punish him, by either not playing him or booting him off the team. Their response to me is that we'll win if he plays and we want to win. It went against my better judgment. It went against every grain of coaching acumen I had ever learned, but they were OK with it, so we went for it. When the spotlights shined down, this kid was transformed into a super guard... wheeling and dealing, penetrating and dishing, knocking down 3s, etc., etc. He was money when games were on the line, and it didn't take me long to realize why some lower D-I and all D-II schools had backed off on him... They couldn't have a player like that in their system... We could and we did... and we won a lot of games. Eventually, that attitude caught up with him in the classroom, in life, etc. His teammates always kept him close to the program because they loved him and he loved them. I passed it off as you learn something new every day in the world of hoops!

I know I only coached as high as the D-III hoops level (though I had a D-II chance a few years ago), so some discount my opinion, but I do understand that a well-thought-out schedule with good balance can go a long way toward making a successful season. I liked to space tough, challenging games sandwiched around games that would either get us ready for the hard ones or help us recover quickly if we stubbed our toes. Count me as one guy who appreciates coach Price's attention to the makeup of our team and working the schedule around, getting us ready for league play and eventually NCAA postseason play.

After all that, this year's schedule looks to be tougher than last year's. It won't be the toughest ever. But keep in mind that after losing Meacham, Frazier and Brock, it will take a while before our defense gets into a lockdown mode like it did last season. Whether you liked those players or not, they maximized their abilities, from what Greg and I saw of them. I've told anyone who would listen that I think that Bruce Weber does several things exceedingly well. One is that he develops players so that they are certainly way better each season than they were the year before, and number two, he hides individual and team weaknesses as well or better than any coach I have ever been around.

Highlights of the schedule include the Vegas games versus Utah and either Bradley or Okie State and the road tilt at Clemson. We also entertain Vanderbilt at home, and they are always tough no matter where you play them. I think winning there last year helped vault us to a successful season, but I'm only a small-town sports writer, so there you have it.

The Big Ten schedule will always take care of itself, and as the Bible says, each day has enough trouble of its own! I thought last year's schedule was a doozy! This season we've got a heckuva stretch beginning with a home date against Michigan State on Feb. 6. From there it's off to cheese land for a game with Wisconsin three days later. On Feb. 14 the Illini host Ohio State, and that is followed by road action at Purdue and at Michigan. The reward is that we get to play two of our final three at home, sandwiched around a road trip to visit Ol' Brutus in Columbus, Ohio! I love the Big Ten home office!

Greg's take on the schedule
(From Greg Taylor:)

I like our schedule -- especially early in both the nonconference and conference parts of the schedule. The nonconference slate begins with four games in the friendly confines of the Assembly Hall, followed by two neutral games in Las Vegas, where Illinois will be favored. Games at Clemson and at Georgia will be tough, and Missouri in St. Louis on Dec. 23 will force the Illini to face an Elite Eight team from '09. Throw in the annual United Center game against a tough Gonzaga team and the nonconference schedule ends with its fair share of challenges.

Of the 13 nonconference games, Illinois should be favored to win at least 10 or 11, and my guess is an 11-2 record is well within reach.

Unlike last year, where Illinois opened with back-to-back road games at Purdue and Michigan, the Illini face a much friendlier start and should win their first four games -- three of which are at home. The home games are against Northwestern, Iowa and Penn State, and the road matchup takes place at Indiana. Last year, Illinois caught a bad break, facing bottom-feeders Northwestern and Iowa just once each in the so-called singles. This year, the Illini face Michigan and Minnesota just once -- tough teams who beat Illinois last season. Again, I like the conference schedule with just one issue at hand -- the Big Ten is the best and deepest conference in the land, and Illinois will struggle to match last year's second-place finish.

(Back to Jeff Mayfield:)

The lineup

I'm not sure how coach Weber will draft his starting lineups for the first few games. I got to speak to him briefly after the opening night win, but I couldn't ask him all the questions I was conjuring up. I'd like to think that we would go by matchups. However, reportedly the Illini are having spirited practices where jobs are on the line daily and weekly. He started two freshmen against the Cougars of SIU the other night, and as you could see for yourselves, that worked out rather handsomely. If you missed it and if I'm recalling it correctly, the lineup was:
Demetri McCamey

Brandon Paul

D.J. Richardson

Mike Davis

Mike Tisdale
Can I just say that that unit seemed to jell rather nicely? In fact, when the horn blew to signal substitute players coming into the game I think I heard Greg Taylor shouting "NO" from the third row... He had not yet seen enough of the starters up to that point in the proceedings and said he would motion to coach Weber when he was ready for some subs -- just kidding! But they were playing well together.
If you haven't seen the good guys yet, the rumor about a slimmed-down McCamey is true. The best way to describe him would be what Bill Murray said about John Candy in stripes: "He's a lean, mean fighting machine!" Let's hope he can take over ballgames and hit decisive shots like the one he hit in Evanston last winter in the game-winner against the Wildcats. I look to see him get his teammates involved more and do what is necessary to secure the Ws. His court vision and awareness seem to be improved, but it just may be that Bruce riding him has him more focused than ever before.
I was not looking for Brandon Paul to look as polished as he did last Friday night. He looked like a complete ballplayer. He started off hot from the outside but later showed his midrange game and his ability to attack the basket -- something I think Illinois needs to do a lot more of. He passed the ball pretty well and played pretty decent defense.
D.J. Richardson had sustained an elbow injury in practice and told the coaches he didn't think he could go versus SIU-E. I stood courtside near the coaches as they watched him in warmups, and they were impressed with his windmill dunk. It was at that point that he not only got clearance to play but to start. I know that I should never make comparisons, but he just reminded me of a young Kendall Gill (those were the days, my friend). He, too, looks to be the complete package. I liked the way he ran the floor and the team. I liked how he was looking to make the extra pass. I liked the way he was knifing his way through nooks and crannies to move the ball to an open teammate or to create space to get off a shot. I think we're gonna like him.
Mike Davis rolled a double-double and hopefully some of the nonsensical talk about him can cease. Quite a few people need to remember and understand that sometimes our coaches are just talking and motivating... (and sometimes I'd like to see less of the former and more of the latter -- my wife says the same about me, too, but she doesn't pay me six to seven figures either). I didn't see anything about Mike Davis' game that I don't want to see more of. I also like what he brings in the form of team chemistry. He was chosen along with the two starting freshmen to be Illini spokesmen in the post-game press conference. I loved how he pumped up his new teammates. I loved how positive he was about our coaches, our players, our program and our fans. He was showing even more leadership skills than I remember from last year, and that is good to see. He seems to be getting healthier, and that will enable him to be even more active in the paint and around the glass. He gets mugged and killed in there and doesn't seem to draw nearly as many calls as he should. I have no doubt that Bruce will let the men in stripes know more about those assaults as we get deeper in.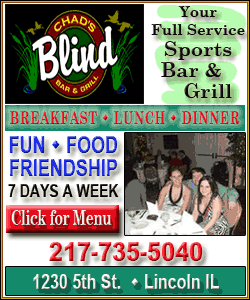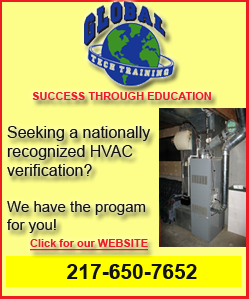 And Mike Tisdale is just solid and dependable just like he was all of last season. I have to say that he was even more of a pleasant surprise than he was booked for. If he can claw, fight and scrap for even more loose balls and caroms and then position himself where he can score when we need a post touch and conversion, that will be great. You already know that he is pretty decent from the line. We need him to eat more glass this year along with those thousands of calories! We also need him to improve on his post defense and be a bigger physical presence than last season. The other night he looked like he was moving a little more fluidly than last year, and if he can improve his shot blocking enough to make the league's top players alter their shots, that could really help us.
That is a pretty good lineup. It is guard strong. You could sit one of them if you wanted to for Dominique Keller, because I think he gives you good minutes and good effort out there, especially when he is fighting on the boards, and we'll need him to do more of that this season. I also really like the look of Rich Semrau. Last year he started strong and seemed to drift. We need him to bang every night -- play good D and get as many rebounds as he can yank down. Anything he gives us offensively will be a bonus. I also like the emerging confidence of Bill Cole. If he can come in and hit a couple of big shots off the bench, especially when our offense is in a funk or against some of the tougher zones we'll face, he can become more than serviceable.
I also thought Jeff Jordan brought more to the table last year than many want to give him credit for. He seemed solid with the rock, played tough-nosed defense -- especially on the ball -- and hit a couple of shots and charity tosses when we needed them. What's not to like? I think if he can replicate last year's work and even take a step up this year spotting our guards when they need a rest, he can be an important cog. I for one am glad he's back. And he'll return after Tuesday night serving an NCAA two-game suspension (don't even get me started on this... OK, only in the NCAA can you get punished for playing, of all things -- your sport -- basketball... I've heard all the explanations, and all I can tell you is that is bunk!).
I also really like Alex Legion. I know he didn't produce in '08-'09 (mostly just '09) the way we were all led to believe that he would. But don't forget, he did not get to play in those noncon games last year where you develop your confidence and get your touch and feel. I think he will do that this year and help us win some games. If he picks up his defense and his intangibles, he can become an even more valuable performer for us. I look for him to get really hot a couple of games and win some for us from "downtown!" That would also really help our depth.
Tyler Griffey also looks like he has the tools to compete if given the chance. It would be great if we had 15-20 fouls to use up in the post. Word on press row was that he has looked really good in the first few weeks in Illini camp.
Joseph Bertrand suffered an injury and has been slow to recover. All indications are at this point that he is looking at a redshirt season.
Stan Simpson may be in the coaches' doghouse. Word is that he has not taken care of business in the classroom (Payne and you students scoring at home -- see how important school and homework are... you thought only your parents harped about it). I hope he can right the ship because I'd really like to see what he can bring to the party... I hope we get a chance to see that.
And who doesn't love Bubba Chisholm. My son wants him to play more (keep in mind that he's only 8). What I like about him is that he doesn't just go in and mop up. He goes in to... PLAY! He is almost Tayloresque, as if he touches the ball, it's going up!
Greg's take on the lineup
Coach Bruce Weber started three juniors -- Mike Davis, Demetri McCamey and Mike Tisdale -- all starters for all of last year, and two freshmen, Brandon Paul and D.J. Richardson, in the season opener on Friday night.
I really like this lineup and was really excited to see how well the starting five played together. Look for senior Dominique Keller and junior Alex Legion to be given every opportunity to break into this lineup, and don't count out important minutes from freshmen Tyler Griffey and sophomore Jeff Jordan.
Weber likes to reward junior and seniors with starting slots, but Paul and Richardson appear to be just too talented to keep out of the starting lineup. Look for Legion to really be pushed to contribute or his minutes could disappear in a hurry.
I'm not as high as some on Rich Semrau but really like the kid and hope he can find time on the court. Billy Cole is another feel-good story who could struggle to find the court.
Illinois would seem to be as deep as they have been in the Bruce Weber era, and only time will tell if Weber will be comfortable with a deep rotation or not.
(Back to Jeff:)
Intangibles
I know many phrases in college basketball are overused, but I really do believe that this season will hinge on the area of intangibles. Illinois must stay healthy. Our front-line players must play 26-30 games or we will be in trouble. How much trouble will depend on how far our young players advance and how quickly they do so. I think that they have the talent and the moxie to advance quicker than many freshmen we have seen in the past. However, our league is loaded this year and is overrun with quality: veteran players who love to exploit teams playing freshmen quality minutes. And while we're here, I personally am hoping for outstanding chemistry. I think we've struggled in that department, just from what little bit I get to see of the team. These guys seem to genuinely like each other, and that may be just the boost we need to get over the hump.
How we fare on the road also will determine our long-term success. We have a few two-game road trips in store for the troops, and it will be interesting to see how we handle those wild and woolly crowds, adversity, funky calls and the like. We have had our share of weird sightings the last couple of seasons. Just when you think you've seen about everything, a ref rises up and tells you that Fayson had possession but he didn't have complete possession... Sorry, wrong sport -- I just threw that in there to see if you're paying attention. And to say that bizarre things are gonna happen and you just have to be ready to deal with them is the understatement of the year.
It will be fun to see how they handle the travel, the weather and everything else that comes their way over the next five months or so. One of the many factors that I think Bruce has going for him and that helps separate him from the crowd of good college coaches, is how tough-minded he his. I think he tries to instill that in his players. And I think the more tough-minded he can make this squad, the better chance they have for success.
Many people forget that Chester Frazier went down at the end of the season and in many ways killed us in the NCAAs regardless of which team we were gonna play. Back in the day when I used to do a lot of scouting, I would always look for the heart of the team I was checking out. I would look for the head of the snake. Even if you can't stop the heart or cut off the head... if you can contain it, you give your team a chance.
These guys in orange and blue have as much athleticism as I have seen in a few years in our Illinois hoopsters. They should be able to compete with anyone on our schedule. And I like their chances a whole bunch.
Greg's take on the intangibles
Who will replace Chet Frazier and become both the team leader and the defensive stopper?
Chet was much maligned during his four-year career, but don't forget he guarded the other team's top scorer every game and caused havoc against the likes of Robbie Hummel, Evan Turner, Talor Battle and Manny Harris. Who will fill this role? Best guess is freshman D.J. Richardson -- but that could be asking too much of a first-year player. What about leadership? I really have no idea, but again, look for Richardson to again develop as a leader as his career unfolds -- just don't expect too much in '09-'10.

Will the chemistry match last year's or will it be more like '07-'08?
Last year, unlike '07-'08, Illinois played as a team and regularly beat teams with more raw talent. Weber squeezed as much as he could from his team, and chemistry was a big reason why. If Illinois' chemistry is strong, it will go a long way in helping Illinois win regularly once again.

How will the health of Illinois affect this year's team?
Illinois stayed healthy all year until losing Chet Frazier for the season during a practice injury prior to the Big Ten conference tournament. To say this loss was devastating would be an understatement. If Illinois is able to keep their core healthy for the entire slate of games, I like Illinois' chances at a good year. If Davis re-injures his ankle or if one of the freshman slashers goes down for a long period of time, you could be looking at a different type of year. If someone like McCamey is lost to injury, the Illini would be forced to play the walk-on Jordan for up to 30 minutes each game, and their perimeter depth would be gone.
Final analysis
Greg's take
Season predictions and Greg Taylor have not mixed well lately. I thought Illinois football was moving toward a major bowl game, and I thought the Chicago Cubs were a lock for postseason baseball in '09. Way off the mark on both counts -- so maybe predicting outcomes for sports teams should be left to someone else.
However, I just can't help myself -- so here we go. I say Illinois goes 11-2 in the nonconference with losses to Clemson and Gonzaga, and I say Illinois repeats their 11-7 conference mark from a year ago. This time, however, 11-7 will get Illinois fourth place -- not a tie for second. I think Illinois will make some noise in Indy in the conference tourney (another Saturday, semifinal appearance), and I think Illinois will play into the second weekend of the NCAAs for the first time since the magical "Toyota Triangle" run of 2005.
Jeff's take
If the Illini stay healthy, improve their defensive intensity to at least match where it's been the last couple of seasons, and if they stay committed to making extra passes to improve shot selection, they have all the makings of a very exciting year! The ability to use dribble penetration and take the ball to the rim was something missing from our forces for quite some time. When your offense is in a funk, you need to either get to the free-throw line, have someone release for an easy run-out or make consistent defensive stops. This team appears to have the ability to do all these things.
To give it to you straight, I think it will take Illinois a month or two to get the defense where Bruce is at least a little more comfortable with it... It has a ways to go. I personally hope he makes his rotation a little longer because I think it will help us play tougher on the defensive end. I think it will help us be better on the mental toughness scale as well. And I think it is easier to be better teammates when more people are getting to play (just a long-held thought there). Not to mention that that gives us more fouls to use, which will loom large during conference play -- just trust me on that one.
I also surmise that we will be better from the free-throw line than we've been in quite some time. Furthermore, I believe that our shooting percentage will improve this season, taking some pressure off our half-court offense. We have almost broken its back the last two years. I only want to see that shot clock winding down when we're on the road controlling the clock -- on purpose... closing out a tough win!
So, how good will this Illinois team be? Stands to reason if they can execute the above-mentioned components, I think this team could win 20 games and maybe more. I'll look 'em over some more before I give you my Big Ten thoughts and beyond. If you're just now waking up, it may be too late already to get on board the bandwagon unless you have good broker connections or just like dealing with scalpers. It is time for fans to get behind this team and give them one more intangible as they fight for truth, justice and the American-Illini way! My hope is that the Illini will "Rise Up" and have a season for the ages, but I'd settle for 25 wins, a league title and a chance to be Sweet 16 again. All we got to do is...
RISE UP!
[By JEFF MAYFIELD, with contributions from GREG TAYLOR]
Respond to the writer at jeffmayfield@centralwired.com.