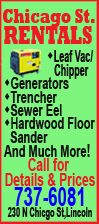 The bank set out a series of medium-term goals aimed at returning the one-time financial powerhouse to profit even as it indicated there will be no quick turnaround.
"We have made tremendous progress in increasing our capital and positioning the group for renewed growth, but work remains to be done," Chief Executive Oswald Gruebel said in a note to investors.
"The transformation we are undertaking is a fundamental one and it will not happen quickly," he said. "I am determined, however, that we build a firm for sustainable profit and not one to focus only on short-term expectations."
UBS is targeting a cost-to-income ratio of 65-70 percent and a return on equity of 15-20 percent by 2015.
The bank posted a third-quarter net loss of 564 million Swiss francs earlier this month, the second under Gruebel, who was hired in March to turn UBS around after a record 21-billion-franc annual loss last year.
In a reference to the bank's past practice of helping rich foreigners evade taxes that resulted in a high-profile legal dispute with the U.S. government, Gruebel said he was building "a new UBS: one that performs to the highest standards and behaves with integrity and honesty."
Tax amnesties offered by some countries, such as Italy, would have a lesser impact than external observers predicted, the bank said.