'How Oliver Olson Changed the World'

Send a link to a friend
[November 18, 2009] "How Oliver Olson Changed the World," by Claudia Mills, pictures by Heather Malone, 2009, Farrar, Straus and Giroux, ages 7-10.
Review by
Louella Moreland
Oliver Olson is in Mrs. O'Neill's third-grade classroom. They are studying the solar system, making a diorama and finishing their studies with a space "sleepover" where they can view the night sky through a real telescope. At the beginning of the story, Mrs. O'Neill has begun her space unit by announcing that Pluto is no longer considered a planet and that on another day the class will discuss that scientific decision. She also announces that a state senator will be visiting the school on the day of the sleepover and has made an assignment that her students will make suggestions to the senator that could be taken into consideration to change the world and make it a better place.
While Oliver is a good student, he is really not looking forward to making the diorama. He is certain his parents will not allow him to attend the sleepover. He is also unsure he can come up with any idea that would be good enough to send to the senator.
In Mills' novel for young people, she portrays Oliver as an overprotected child whose parents want the best for him. Unfortunately the way his parents provide a good environment for Oliver leaves little room for him to be a normal third-grader. As Oliver struggles to be good and not hurt his parents' feelings, he learns that sometimes standing up for himself is the best thing to do.
Oliver has help with this as he shares his diorama project with Crystal, a classmate who is never afraid to say what is on her mind. They decide that their project will protest Pluto being cast out as a planet (something Oliver's parents would certainly object to). As they are working on their project, Oliver comments that he thinks there should be a rule that parents should let their children do their own homework without interference. Although Crystal thinks he should submit this idea to the senator, Oliver knows he will send in his mother's idea about "no U-turns in front of the school."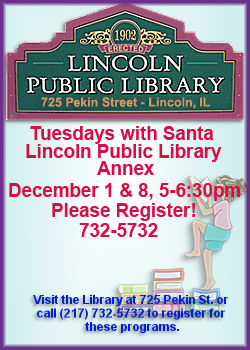 No new ground is covered in this story, and the illustrations by Heather Malone do little to enhance the storyline. With the exception of Oliver, the characters of the understanding teacher, the overprotective mother and the chatty classmate are predictable. The reader may be confused as to why the senator is part of the story. She has nothing whatsoever to do with the solar system studies. (Maybe having her judge the dioramas would at least have given her a reason to be included.) The assignment is out of context. (Perhaps giving the children the idea to write about their ideas to change the world could have been part of a letter-writing unit.)
However, to give her credit, Mills has crafted a tale easily understood and readable by her intended audience, while Malone's black-and-white illustrations may attract younger readers to tackle the book. Sometimes a reader just needs a predictable story. "How Oliver Changed the World" is at least entertaining, and children can often take comfort from seeing themselves in books' characters.
To check out this book, and others about school assignments or classmates, come see us at the Lincoln Public Library Annex, 725 Pekin St.
[Text from file received from Louella Moreland, Lincoln Public Library District]
(Ms. Lou's blog: lincolnpubliclibraryupdates.blogspot.com)