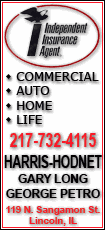 Putin's call for developing high-tech industries echoes statements by his successor and protege, President Dmitry Medvedev.
Putin and Medvedev both attended Saturday's meeting of the dominant United Russia party in St. Petersburg. United Russia is a power base for Putin, who has not ruled out a return to the presidency in 2012.
Putin has praised Medvedev's recent state-of-the-nation speech that focused on industrial modernization.
Putin has also taken the credit for recent signs of economic recovery and pledged that his Cabinet would continue to support industries hit by the economic crisis.