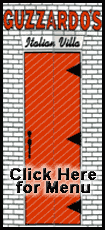 The government is urging schools to close only as a last resort, such as when large numbers of kids or staffers come down with swine flu.
But in the month since classes began, many schools have closed. As of Monday, there had been at least 187 school dismissals across the country affecting at least 79,678 students, the Education Department said.
The report issued Wednesday by Brookings' Center on Social and Economic Dynamics estimated that the cost of closing all schools in the U.S. for four weeks would be between $10 billion to $47 billion. Brookings called that a conservative estimate.
Keeping kids home from school would require parents to stay home from work too, and some of those parents are health care workers, the report said.
The report also said:
The cost of mass school closures in selected cities would be $65 million for Washington, D.C., $1.1 billion for New York City and $1.5 billion for Los Angeles County.

Mass school closures would cause 12 percent of workers to be absent; absenteeism could be higher in lower-income households with only one worker.