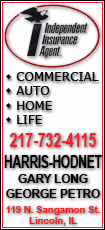 The biggest makers of seasonal flu vaccines in the U.S. are running into delays or cutting back shipments -- partly because of the crunch to produce millions of doses of the new swine flu vaccine.
Drugmaker Sanofi Pasteur said it has shipped more than half of the 50.5 million doses of seasonal flu vaccine ordered and it could be November before some U.S. customers get the rest of their shipments.
Novartis AG and GlaxoSmithKline PLC said Thursday their shipments are on schedule. But they've told customers they may get about 10 percent less than ordered.
The three companies account for about 100 million of the nation's expected 114 million doses.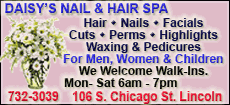 The delay and cutbacks have already forced some doctor's offices to turn away patients and others to cancel clinics around the country. In Lyon County, Kan., the health department canceled next week's drive-thru flu shot clinic because it used up the doses it received in August and hasn't received any more. The Jefferson City Medical Group in Missouri has depleted the partial shipment of vaccines it got for young children at its clinic.
The delay isn't surprising nor cause for big concern, said Tom Skinner, spokesman for the Centers for Disease Control and Prevention. About 70 million of the expected 114 million doses already have been delivered, he said.
Typically fewer than 100 million Americans seek winter flu shots every year. But health care providers say early demand appears to be higher this year, because of public attention to the swine flu pandemic.
Also, vaccinations for seasonal flu started unusually early this year, Skinner said. October is the traditional time when seasonal flu vaccine clinics open. Outbreaks can happen earlier, but the flu usually peaks in January or later.
"People may have to be patient and persistent" to find out when they can get the seasonal vaccine, he said.
Right now, the swine flu is the dominant virus, and it requires a separate vaccination.
Five manufacturers are scrambling to crank out plenty of vaccine against swine flu -- what scientists call the 2009 H1N1 strain -- and the first doses should be given early next week.
The government has ordered 250 million doses of the new vaccine from the same five companies that make the seasonal shots and nasal spray. (Ten percent of the swine flu doses have been promised to other countries.)
The Swiftwater, Pa.-based Sanofi Pasteur, which makes about 45 percent of the country's seasonal vaccine, normally finishes winter flu vaccines by the beginning to middle of October, company spokeswoman Donna Cary said. It expects to run several weeks later this year, she said.