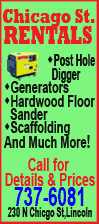 The Treasury Department said Alliance Bernstein LP and BlackRock Inc., both headquartered in New York City, and Wellington Management Co., based in Boston, had all raised the $500 million minimum to begin operations.
Those three firms join the first two to clear all the hurdles for participation last Wednesday, Invesco Ltd. and the TCW Group Inc.
The goal of the program is to rid banks of bad loans so they can resume more normal lending, which is key for sustaining any economic recovery.
With the three new additions, the total purchasing power to obtain banks' soured assets has increased to $12.27 billion, Treasury said.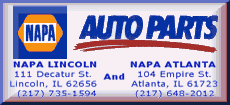 The government effort, known as the Public-Private Investment Program, or PPIP, has been plagued by delays and some analysts wonder how successful it will be in buying banks' bad assets.
But Treasury officials have expressed optimism about the program, predicting that the remaining four firms who are seeking to participate will qualify by the end of this month.
"The PPIP continues to grow," Treasury Assistant Secretary Herb Allison said in a statement Sunday. "Private capital is being drawn into the market for legacy securities and taxpayers are being given a chance to share in the profits."
In July, Treasury said that nine firms had qualified to participate in the PPIP program and they were given time to raise at least $500 million each, money that will be matched from the government's $700 billion bailout program.
The announcements in recent days that funds have begun to receive support from the government comes a year after Congress first approved the bailout effort, known as the Troubled Asset Relief Program.